Addisyn Lanza, #9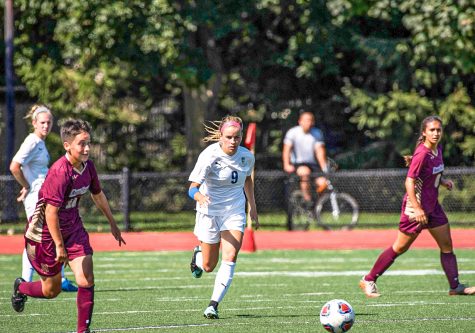 Junior midfielder Addisyn Lanza is never satisfied in her appetite for self-improvement, adding the goal of improved scoring to her plate this season.
"I want to score more. I've been told since the age of five that I need to shoot more," said Lanza in an interview with The Suffolk Journal. "Now I think is the time that I need to step up. I'm trying to use my position and put it in the back of the net."
Lanza is on pace to smash her own personal records. Her freshman year, Lanza acclimated to the speed of collegiate games. Always a vocal leader, Lanza's voice on the field began to emerge as her confidence grew.
"I got lucky to get the opportunity to play so much and be combined with girls that got me to where I am today in feeling comfortable," said Lanza.
Despite a small scare of shin splints coupled with adjustments that come with being a freshman, Lanza started eight out of the 14 games she appeared in.
For Coach Van Vechten, Lanza's improved offensive output and can-do attitude lead her to be named captain.
"It makes me hold myself to a higher standard. I want great things for this team and I know this team can accomplish great things," said Lanza.
For Lanza, it's the love of the game that makes her take being captain so seriously. With her own outspoken style, leadership has been a learning opportunity she's fully embraced.
"I've come to learn that everyone is different and everyone comes to things and takes things differently, and it's interesting to learn and know how that what I say has an impact on girls and I always want what I say to have a positive impact," said Lanza.
Entering her junior season, the Rams were ranked tenth out of 13 in the Greater Northeast Athletic Conference (GNAC) preseason coaches poll. This low ranking set off Lanza and the team's competitive fire.
"That pissed us off. We know that we are a better team than that and we want to show everyone that," said Lanza.
So far, the Rams have begun to prove it, going 3-2 through their first five games ranking them sixth in the GNAC.
Leave a Comment
About the Contributor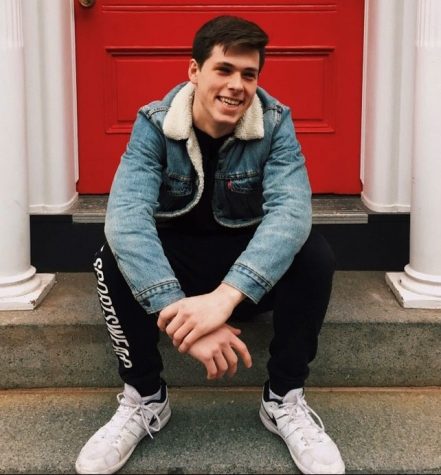 Andrew Laird, Assistant Opinion Editor | he/him
Andrew is a former New Hampshirite majoring in Journalism and minoring in English. When he's not reading or writing you can find him listening to jazz, going to museums and speaking passionately about his travels. One day Andrew hopes to obtain his doctorate in sociolinguistics.
Follow Andrew on Twitter
@The_AndrewLaird