Freshman softball player hits past all expectations
Freshman Caitlin Murphy, an outfielder for the Suffolk University softball team, has provided an instant impact to the 11-9 Lady Rams. Her recent success could potentially be the spark that the team hopes will bring a Great Northeast Athletic Conference (GNAC) Championship to campus.
The first-year player, fresh off a state title at Abington High School, realized she would flex her ability of being an outstanding fielder almost right away for the Lady Rams. What she did not expect though was the instant success she has sustained at the plate.
"Defensively, I expected myself to excel as it's always been my stand-out," said Murphy in an interview with The Suffolk Journal. "But not really offensively. I've bunted a lot in the past as well as hit, but had never utilized slapping anywhere near as much as I do now, and it's been working really well for me this season."
The technique of "slapping" the softball is a unique style of hitting. The batter, standing on the left side of the plate, attempts to place the softball in a given area while shifting their momentum towards first base. It is almost like the player is beginning to run while hitting the softball. The idea of slapping the ball is to get a runner on base early in innings.
As a result of adapting to this hitting style, Murphy currently owns a .404 batting average in 18 appearances, which is good for best on the team by nearly 60 percentage points.
On top of the best average within the Lady Rams, Murphy leads the team in on base percentage (.467), slugging percentage (.481) and runs scored (12). Her eight runs batted in places her in a tie for third place on the squad.
Senior Mackenzie McGrath has been impressed by the play of Murphy and included that her addition has been massive to the Lady Rams.
"I think with the combination of her speed and the contact she makes as a power slapper, it makes for the perfect lead-off [hitter] in the lineup," said McGrath in a recent interview with The Journal. "It's always crucial to start off the game and get someone on the bases and I think she's done a great job at finding her way on."
Despite her strong physical talents, Murphy believes that the intangible skill of being mentally strong has been the main reason for her success this early in her collegiate career. Murphy said the need to have a short memory while playing softball was something she was taught at a young age.
"I've just been playing how I learned to play— composed, confident, being a positive teammate and having a short memory," said Murphy. "Those are some of the key mental aspects of the game that my coaches ingrained in me, and they are what I attach much of my success this year to."
McGrath, in her final season wearing a Lady Rams' uniform, admits the team has been close to a GNAC Championship in years past but have not been able to get past the hump. This year, with help from underclassmen like Murphy, she is confident a title could be coming their way later this spring.
The Lady Rams, in the midst of a five-game winning streak, are just as hot as Murphy right now. They will look to continue the streak of positive results against Becker College in a double-header on Wednesday.
Leave a Comment
About the Contributor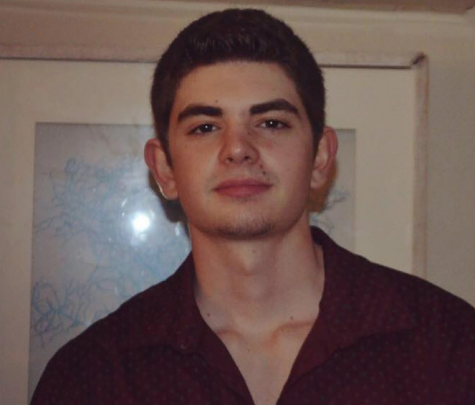 Joe Rice, Former Assistant Sports Editor
As a Staff Writer for The Suffolk Journal, Joe Rice aspires to have his own sports radio show someday. As a junior who is currently seeking a degree in Broadcast Journalism, he devotedly follows the Boston Bruins, but is also always keeping up with the sports realm as a whole. Rice has found a life in the city of Boston and plans to continue his future in journalism there. If you are trying to find him, he is likely the individual in the crowd with a Red Sox cap on, unless he is fresh of a haircut.