Non-profit employees discuss lessons and challenges in their work
Suffolk's Career Development Center located on the 9th floor of 73 Tremont invited students to learn more about the non-profit industry during a career panel held on Thursday.
The event brought together employees from six non-profit organizations to discuss keen insights on volunteering and working for non-profits. Individuals representing Bottom Line, City Year, Community Resources for Justice (CRJ), Peace Corps, Pine Street Inn and Samaritans Inc. were present.
Laura Marchant and Lauren Gray, both Associate Directors of Employer Relations co-moderated the event and began by asking the panel how they started at the organization they work for.
Job titles of the panel varied between Human Resources, Policy Analysts, Recruitment and Volunteer Coordinators. Many of the panelists got involved through a volunteer or community service program.
Kristen Hill is the Regional Recruitment Manager for City Year Boston. They work with urban schools to address the gap between their resources and the needs of students. She said she was intrigued by the mission and values of the organization and did a year of service with them after college before going on to work within the organization.
"We talk a lot about the impact you have on students while you work for City Year, but I would argue that those students in the program had more of an impact on me," said Hill.
Ashley Melanchook, Policy Analyst II at the Crime and Justice Institute at the CRJ and two-time Suffolk alumna, discussed how she utilized the resources the University provided her to land her position and urged students to do the same.
"The biggest thing I learned after I graduated was how much of a network we have within Suffolk. If I had not utilized my network that I had here, if I had not stayed involved after I graduated, I don't think that I would be on the path that I am right now," said Melanchook. "There are so many opportunities that may be right in front of you that you may not notice right away."
All of the panelists agreed that they look for volunteer work on incoming applicants resumes. Not only is it a valuable experience to have, but it also directly contributes to a lot of the work non-profit organizations are doing.
During a Q&A session following the discussion, students were able to raise any concerns they had regarding the application process, specific qualities recruiters look for and what the panelists found most rewarding about working for non-profit organizations.
Jonathan Grollman is the Volunteer Coordinator for Samaritans, an organization that works toward suicide prevention. He discussed how different non-profit work is from his past business experiences in the corporate world.
"The teamwork is something that's polar opposite to my experience in the for-profit area. The culture that I came from was cutthroat. 'How do I tear you down so I can rise up myself?' and 'I don't want to help you, I want you to suffer so I can rise.' So, the teamwork is definitely a big, big takeaway, and really the mission of how can I make myself better" said Grollman.
Hamza Hammad, a Suffolk student who graduated in August, asked the panel if there were any job offerings for non-U.S. citizens. Unfortunately, since almost all of the organizations are federally funded, including Peace Corps and City Year, applicants must be U.S. citizens.
In an interview with The Suffolk Journal following the event, Hammad, an international relations and public relations double major, discussed the difficulties of wanting to work for a non-profit but coming up short due to restrictions against non-U.S. citizens.
"Peace Corps is what immediately relates to my area of study as an international relations major. However, the Peace Corps doesn't offer opportunities for non-U.S. citizens, which, in my opinion, is limiting. But, since it's being funded by taxpayers and the federal government, it does make sense to present those opportunities to U.S. citizens first," said Hammad.
Panelists admitted it is unfortunate they are unable to hire non-U.S. citizens, but did raise alternative options including internships or referral offerings.
To end the discussion, panelists gave their own pieces of advice to the students in the room. They stressed the importance of doing your research before applying, not narrowing your career path and to come prepared with your own set of questions for interviews.
"Be really familiar with what the organization or company does," said Carmen Farias, Human Resources Manager at Bottom Line. "I would highly recommend understanding that while these organizations are looking for somebody that's going to be a good fit for them, you on your end are looking for an organization that's going to be a good fit for you."
About the Writer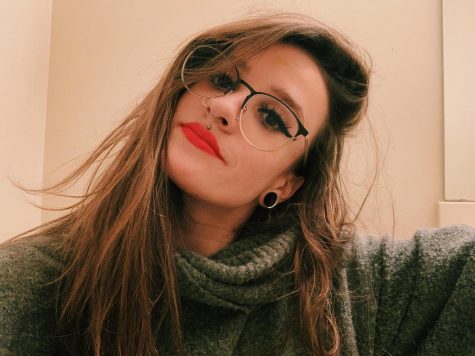 Shayla Manning, Staff Writer | she/her
Shayla Manning is Print Journalism major in her Junior year at Suffolk. She has furthered her passion of writing and reporting through the Suffolk Journal and hopes it will open up even more opportunities in the years to come. An avid lover of music and dance, she spends her time going to as many concerts as her bank account can manage. When she's not spending all her time at Thinking Cup or Clover Food Lab, you can probably find her at a show at Paradise Rock Club. She hopes to continue writing and someday work for a major music publication.
Follow Shayla on Twitter
@shaylamanning37