Updated App Built to Guide Students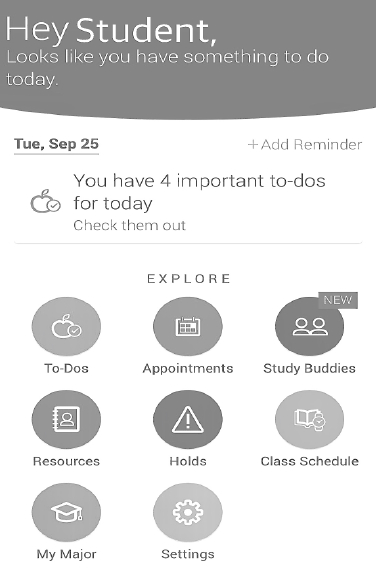 Suffolk has re-invented an app that will help students adjust to the university, and has already begun to see positive feedback from students.
The app, called "Guide – College Simplified" is available on the app store. The app was specifically designed for students attending the university for the first time. It guides students through orientation events, provides them with access to their schedule and has a plethora of features to make adjusting to city life easier.
Shawn Gilhuly, the Assessment and Technology Analyst at Suffolk worked closely with the company Education Advisory Board to design a new interface for the app.
According to Gilhuly, 2337 students have downloaded Guide, which represents nearly 30 percent of the total student population.
"It's a transitional tool, so it assists students going from highschool to college. Guide helps them through orientation and then helps them when they're here on campus in the fall," said Gilhuly in an interview with The Suffolk Journal.
The app also allows for students to read different options of majors within the university through the Major Explorer tool in order to help them choose their path after high-school. Gilhuly stated that 926 students who have used Guide have used our Major Explorer.
"The idea for the app came about because some students were having issues getting accustomed to college" said Gilhuly.
The app is easy to navigate and user friendly. In order to access the features, new users should first select Suffolk University and then use their Suffolk login information to access the app. The home screen features a To-Do section with reminders ranging from tuition payments to getting involved on campus.
Gilhuly has one major goal for the app.
"[We're] making sure that students can get connected with the institution to make sure that they're not missing out on opportunities that we want to give to students," said Gilhuly. "[We're] making sure students are attending events on campus, joining clubs, getting involved, paying their tuition, not falling behind, really just making sure they can transition well."
There are several features specifically designed to make academics easier. The Appointments tab allows students to book appointments with advisors or tutors and will send notifications for upcoming appointments. Under the Resources tab, students will find places to study both on and off campus, as well as campus services such as the Interfaith Center.
Places to Eat is Gilhuly's favorite feature of the app and is located under the Resources tab. Here, students can find an array of local cafes and restaurants, as well as links to their websites, hours of operation and contact information. The app is also connected with Apple maps so that students can easily locate these places. There is a specific tab dedicated solely to Late Night Resources.
"We did some late night resources because I was a college student once and I always wanted to know what's open late. If it's one or two in the morning and I've been studying all night, I want to know where I can get food" said Gilhuly in an interview with The Journal.
Students attending Suffolk Madrid campus can also benefit from the app. By selecting the Attending Suffolk Madrid tab under Resources students are connected with local restaurants, study locations, or places to work out.
Chocolateria San Gines, a local favorite, a 24 hour cafe specializing in chocolate con churros is just one of the many places featured.
For now, Gilhuly would like to get as many students on the app as possible so they can provide him with crucial feedback that will allow him to make improvements in the future.
"When students are on the app, they're going to make suggestions of what they want and that makes it a lot easier for us," said Gilhuly.
"I'm not eighteen anymore, so it's hard for me to know what exactly a student might want."
Leave a Comment
About the Contributor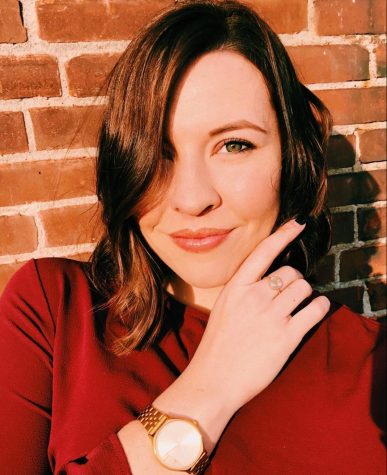 Haley Clegg, Editor-In-Chief | she/her
Haley is a senior majoring in broadcast journalism. Aside from writing, her main passions are photography and traveling. When she isn't in the Journal office, she is most likely to be found exploring Boston with her camera in one hand and a coffee in the other. After college, Haley hopes to be an investigative reporter or an international correspondent.
Follow Haley on Twitter
@HaleyClegg98