Presidential search review comes to a close
An independent review of the presidential search process found no wrongdoing in the selection of Marisa Kelly as the president of Suffolk University.
The search process began on Oct. 6, 2016, following the contentious departure of then-president Margaret McKenna three months earlier. The process came under fire after Kelly, who had served as acting president, was named to the position permanently on March 8, 2018.
Ten days later, "Suffolk University's independent outside reporting service, EthicsPoint, Inc., received a report alleging misconduct by certain members of the Presidential Search Committee," according to a summary of the review's findings by Donald K. Stern, former U.S. Attorney for Massachusetts, who led the independent review by the Boston law firm Yurko, Salvesen & Remz P.C.
The complaint alleged that members of the search committee including Robert C. Lamb Jr., the chairman of the Board of Trustees had acted unfairly during the search process.
"We found no factual support for the substantive allegations in the report and no conduct by Mr. Lamb or other members of the Search Committee that constituted 'illegal, dishonest, unethical or fraudulent behavior,'" Stern wrote in his Summary of Findings.
In April, Board of Trustees member John J. McDonnell resigned over what he described as a "unnecessarily and inappropriately tainted" search process, according to his letter of resignation to the board.
Dr. Robert Rosenthal, associate professor and chair of the Advertising, Public Relations, & Social Media Department expressed his support for Lamb.
"Frankly, those of us who knew Bob Lamb … knew [he] is a really great guy, he cares about Suffolk, and he would do nothing wrong," Rosenthal said. "The fact is, people who accused him of wrongdoing were proven wrong. Bob is one of the best things, in my estimation, to happen to Suffolk in a long time, and I've been here since 1983."
Over a period of nearly five months, the firm interviewed numerous parties and collected documents.
"[We] interviewed approximately 40 people in person, or by phone, including nearly every member of the Search Committee and the Board of Trustees. [Including] employees of AGB Search, the search firm retained by the University to assist in the search process, Suffolk University's outside counsel, and President Kelly," according to the official Summary of Findings. "We reviewed a number of key documents, including documents related to the Search Committee's proceedings, the Board of Trustees' March 5, 2018 Special Meeting, the 5-page anonymous letter to the Suffolk University Community, and e-mails, notes, and other documents."
Reflecting on the investigation's initial catalyst, Rosenthal said, "I do think that what happened was, there was a group of people who preferred a different presidential candidate, and they lost fair and square. For whatever their motivation was at that point in time, the bottom line is that they backed the wrong horse."
The firm held up the board's decision and Stern reported the firm's findings.
While noting that "no selection process is flawless," Stern wrote, "the Board's vote to elect Dr. Kelly as Suffolk University's President was valid and within the Board's authority. Any contrary suggestion in the March 18, 2018 report, which actually focuses more on the proceedings of the Search Committee, is not supported by any facts."
The university has planned a series of events surrounding her official inauguration on Oct. 12.
"I think this whole thing really was just a tempest in a teapot, they did nothing wrong," Rosenthal said.
Read the Summary of Findings of the independent review on TheSuffolkJournal.com.
Leave a Comment
About the Writers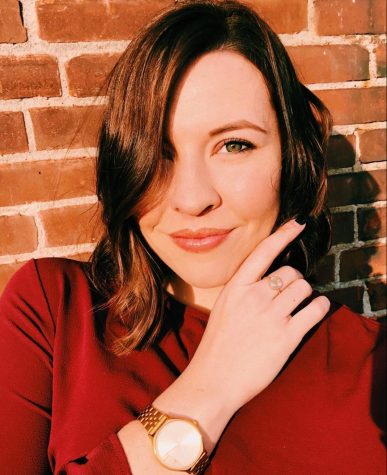 Haley Clegg, Editor-In-Chief | she/her
Haley is a senior majoring in broadcast journalism. Aside from writing, her main passions are photography and traveling. When she isn't in the Journal office, she is most likely to be found exploring Boston with her camera in one hand and a coffee in the other. After college, Haley hopes to be an investigative reporter or an international correspondent.
Follow Haley on Twitter
@HaleyClegg98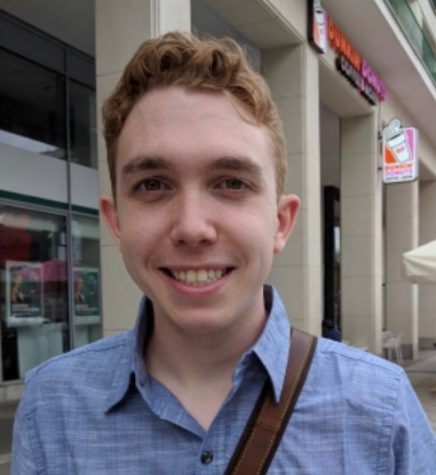 Kyle Crozier, Former News Editor
Kyle is a senior environmental studies major from Rhode Island, and has written for the Journal since 2017. When he is not covering science events in and around Boston, Kyle is working to pursue a career in urban sustainability and possibly attend Grad school. He loves animal facts, Poland, and animal facts.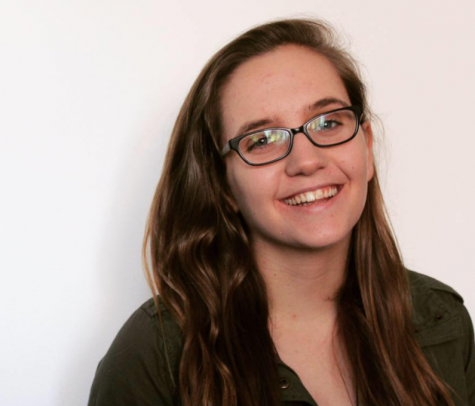 Kaitlin Hahn, News Editor | she/her they/them
Kaitlin Hahn is the News Editor for the Suffolk Journal. She is a print journalism major and an English minor from Southern California. Kaitlin is also serving as the President of Suffolk University's Queer Student Union and a Diversity Peer Educator for The Center for Diversity & Inclusion at Suffolk University. Through her involvement with the media and clubs on campus, Kaitlin hopes to improve Suffolk as a whole. She aspires to become a travel journalist and gain the opportunity to see and write about the world.
Follow Kaitlin on Twitter
@KaitlinHahn_