A W!cked decade on stage, at Suffolk and around Boston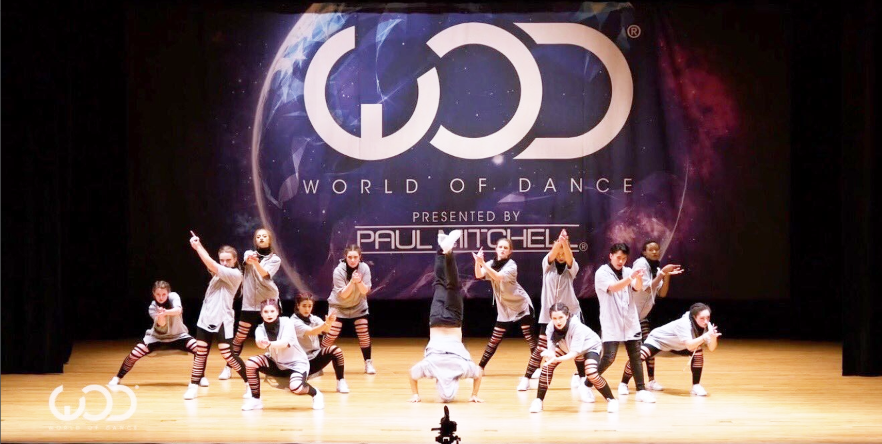 Suffolk's competitive hip-hop dance team W!cked is gearing up for their tenth season of long rehearsals, competitions and lively performances in their pursuit of another successful year.
Since forming in Oct. 2008, the team has been steadily growing as one of the most popular clubs in the Performing Arts Office (PAO). They have already made plans to experiment with different styles of hip-hop, lighting techniques and set designs to bring new life to their team. An entire set danced entirely in heels is also in the works. W!cked is always ready to try something new.
Last fall, the team's set was based off the 2013 film "The Purge," which consisted of props alluding to scenes from the film.
"Doing 'The Purge' set in the fall was an appropriate time for it because of Halloween and we got to wear crazy makeup," said senior co-captain and business management major Alana Chipman. "'The Purge' was a really fun theme and we got to be creative with it."
W!cked has several shows and competitions to be announced throughout the semester. Their first performance is scheduled for early October, during President Marisa Kelly's Inauguration.
The group is the only dance team at Suffolk that has performed in competitions throughout Boston. This season, the team hopes to compete at World of Dance (WOD), where they will have the home advantage. The regional competition will be held in Boston's Back Bay Events Center on Nov. 11.
"We do competitions at MIT, Northeastern and try to do as many performances around the Suffolk campus as possible," said senior public relations coordinator and marketing major Emma Guthrie.
W!cked has wrapped up auditions for the fall semester, with only five new dancers admitted to the team while over thirty auditioned.
"My heart stopped when I received the email," said sophomore international relations major, Julia Baker in an interview with The Suffolk Journal. "I'm super grateful to have made the team this season."
Despite the pressure of auditioning for such a competitive team, with a strong desire to be more involved at Suffolk, Baker tried out for W!cked. She also currently serves as the secretary for the Suffolk University Dance Company (SUDC).
Although a number of seniors graduated in the spring and a fair amount will be graduating at the end of this year, the team does not appear to be concerned by their numbers.
"The size of our team can vary, and it's hard to balance what the 'right' size of a dance team should be," said Guthrie. "It's kind of the classic debate of quality vs. quantity."
Camaraderie is very important to the team's group dynamic. Chemistry and a level of familiarity with each other will be essential to their success this season.
"We do each others makeup, blast music and get in the headspace to perform," said Guthrie. "It's important for us to be together offstage so we can be together on stage. It sounds cheesy but the energy we have between each other shows through in our performances."
Although fall auditions are now complete, W!cked will host another round of auditions in the spring.