Commentary: Kendrick Lamar first rap artist to win Pulitzer Music Prize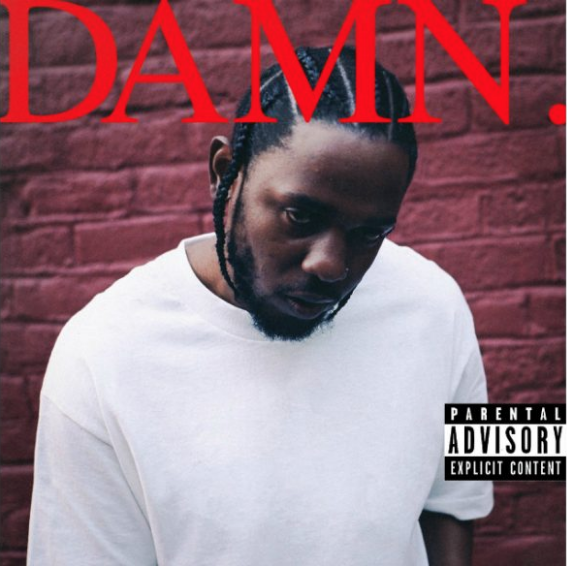 At 16-years-old, there was only one person in our group of friends that had a car. Our group used to drive around in a Nissan Sentra far past sundown, blasting Kendrick Lamar's "good kid m.A.A.d city" record until the speakers began to die out. Some of the most exciting times of our high school days featured scenes like this.
Now, years after packing into that tiny Sentra night after night, the artist that gave us theme songs for 2012 just won a Pulitzer Prize for his latest album, "DAMN."
The seven-time Grammy winner is the first rapper, and first musician outside of the categories of classical and jazz to win this award.
In the words of the Pulitzer Board, Lamar was awarded the achievement due to his "virtuoistic song collection," while also noting the album encompasses "the modern African American life." As a result of the award, Lamar was granted $15 thousand dollars in winnings, according to CBS News.
Lamar has grown from just someone we'd queue up and rap along to, into an icon who's had heavy hands on shifting the culture of music. This award just solidifies his impact on a constantly evolving industry.
More than 3.5 million copies of "DAMN." have been sold since its release about a year ago, which is headlined by key tracks "HUMBLE.," "LOYALTY." and "LOVE." often catching radio waves in car speakers across the nation.
What is crazy is how Lamar has that ability to stick with you and resonate. It seems as if "DAMN." has been making its way through playlists for years, when it was only just released in April of 2017.
When we talk about 2012, we always include the part where we were playing Lamar all summer. But the thing is: "good kid m.A.A.d city" didn't come out until October. We called two long-time friends while writing this article; they both could have sworn that we were listening to Lamar that whole summer of 2012. For some reason all those late nights, the random adventures, all the memories we made have been associated with his music, when in fact the timeline doesn't make logical sense.
So earning a Pulitzer Prize, to us, reaffirms how much of a cornerstone Lamar is to fans of music.
Lamar has now done something untouchable to rap legends of the past: Tupac Shakur, Biggie Smalls and Dr. Dre being the first to come to mind that have not been able to achieve this feat.
With this recent achievement, Lamar has now stapled himself as the most influential rap artist of our generation and perhaps of all-time. It is difficult to confidently say he is the best rapper of all-time due to the fact that rap had not reached the mainstream airwaves until just recently. Shakur, Smalls and Dre, though legendary to most fans of the genre, were typically seen by the mainstream media as rappers with bad reputations during their time due to the "gangsta rap" style.
In all honesty, we never thought we would see the day where a rap album would be winning any sort of prestigious award. It just goes to show how far the genre as a whole has come. The reputation of rap has gone from bad to better respected in a matter of nearly twenty years. As a result of the evolution from hard-hitting beats with heavy lyrics to an overall more melodic tone that will make you want to dance while still delivering those piercing lyrics, in our eyes has completely shifted the perception of rap.
In 2018 toward the end of our careers at university, Lamar is still a mainstay in our earbuds, car speakers and the occasional college party. Weary high-school fans back in the day were skeptical, while others praised Lamar was the next big thing. Now there's no debate. Repeated plays on the radio, vinyl records being collected and new releases being worshipped by fans has given Lamar the platform to not only alter the rap game, but social movements that are sweeping across the globe.
The flow of Lamar's lyrics from each line of poetic brilliance is all too distinct; his popularity has made it unmistakable to miss his raspy voice, and has all fans saying DAMN.
Leave a Comment
About the Contributors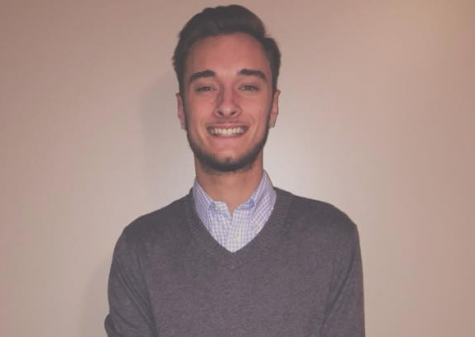 Chris DeGusto, Past News Editor
As someone who truly has no idea exactly what he wants to do in life, Chris' desire is to help those he cares about achieve their dreams. Chris welcomed a role that he never envisioned himself in; one that drives him insane.
Chris loves to tell stories, hence his passion: writing. If he's not in The Journal's office, you can find him catching up on the Sox or Celtics, studying the stock market or (unfortunately) riding the T to his favorite place in the world, Boston.
One day Chris hopes to write a book, well, actually finish a book he has already started. With a plan to travel the world and provide insight about his life experiences through his writing, Chris will always be attached to the city he calls home. And while he loves Boston more than anything, one reason why his book is not finished is because it doesn't have a suitable ending; he has a hunch that one day life will lead him to the west coast, to write him a new story.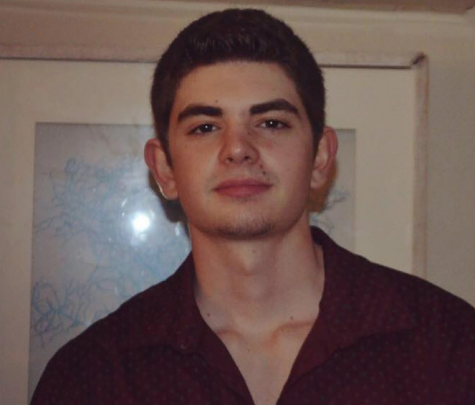 Joe Rice, Former Assistant Sports Editor
As a Staff Writer for The Suffolk Journal, Joe Rice aspires to have his own sports radio show someday. As a junior who is currently seeking a degree in Broadcast Journalism, he devotedly follows the Boston Bruins, but is also always keeping up with the sports realm as a whole. Rice has found a life in the city of Boston and plans to continue his future in journalism there. If you are trying to find him, he is likely the individual in the crowd with a Red Sox cap on, unless he is fresh of a haircut.