Brady Chant, #4
Hang on for a minute...we're trying to find some more stories you might like.
Holding down the spot in center field, Brady will act as a staple in the team's offense and defense. In this year's spring training games in Florida, Chant put up a .410 batting average, including two consecutive home runs.
Chant said in a recent interview with The Journal that the team's roster this season compared to last season, which was filled with upperclassmen, is much younger.
"We went from an older team last year to a much younger one this year," said Chant. "It's been a much different experience."
Chant, a senior finance major from Warwick, Rhode Island, is described as being a more soft-spoken individual on the Rams roster.
Because this 2018 campaign will be his last year in a Ram uniform, his role as captain is going to be much more vocalized than it was during his 2017 season.
"I think being a senior makes it more of a vocal role on the team," said Chant. "Especially with this younger group"
Although the Rams are coming off some historical seasons, getting too caught up in previous success is not a beneficial outlook for the team to have this season, according to Grant. Keeping it simple, finding ways to win and trusting the process will pave way for a great season.
"Our focus at this point is just finding out the best path to winning games and being able to do that consistently," said Chant. "We really just have to take each game and practice day by day, one at a time; you can't get ahead of yourself in baseball, and that's really been our focus."

About the Writer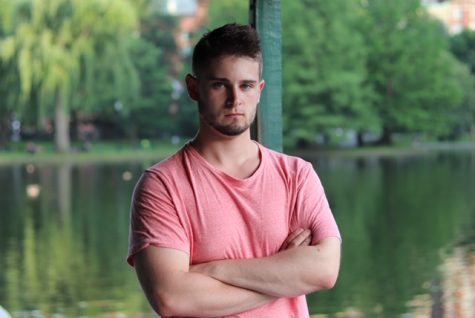 Ryan Arel, Opinion Editor
Vermont native Ryan Arel is a junior, a former Arts Editor and current Opinion Editor for The Suffolk Journal. A print journalism major and economics minor,...