Greg Speliotis, #22
Hang on for a minute...we're trying to find some more stories you might like.
A calm and collected presence at the plate, the regular designated hitter (DH) for the Rams, redshirt senior and entrepreneurship major Greg Speliotis, hopes to focus on "leading by example, but also vocally."
Speliotis, who sat out the season his freshman year from a shoulder bone chip, took his opportunity off the field to teach himself more about the game of baseball. In his time off, Speliotis said in an interview with The Suffolk Journal that he "analyzed the game and took everything in to motivate myself to come back better."
Speliotis hopes the younger players can benefit from the insight he gained being off the field for a season.
"The [younger players] are coming out of high school, the game is faster now and [it] will take time for them to adapt to the speed," said Speliotis. "I am there to help each individual slow down the game and play to their full potential."
Aside from being a part of the Suffolk baseball program for his entire collegiate career, Speliotis described his final year as being one of the utmost importance. As a graduating senior and a team captain, he hopes that the senior class will set an example for the younger group of players.
"It's different because it's the end of the road," said Speliotis. "The seniors and I want to make sure we leave on a high note."
Speliotis is a force offensively and on the base paths; last season, out of 80 at-bats, he walked nearly half the time, gathering 36 walks and an on-base percentage of .478, the highest among the lineup for any players with seventy or more at-bats.

About the Writer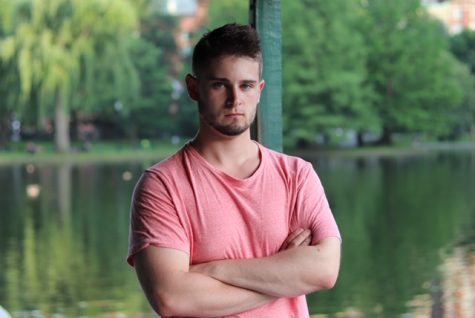 Ryan Arel, Opinion Editor
Vermont native Ryan Arel is a junior, a former Arts Editor and current Opinion Editor for The Suffolk Journal. A print journalism major and economics minor,...