Kiss and make-up: Tarte cosmetics flounders after beauty blunder
This past Martin Luther King Jr. Day, the well-known beauty line, Tarte Cosmetics, launched a line of foundations to coincide with their best-selling "Shape Tape" concealer. The product released two different formulas, matte and a hydrating finish, both having 15 different shades, but a majority of the covering shades are on the lighter side. The shades expand through multiple undertones of lighter skinned individuals and have three darker shades named Deep Honey, Rich Sand and Mahogany, geared towards those with darker complexions. Expectations were high in the foundation realm due to Rihanna's launch of her Fenty Beauty foundation in 2017, which dropped with a range of an inclusive 40 shades. Twitter, along with the entire beauty industry, erupted when a teaser of Tarte's new 15 shades of foundation were released on a day that celebrates equality and civil rights. According to Tarte Cosmetics, the foundations are vegan and oil-free, while still maintaining full coverage with a creamy formula and a modern matte finish to help absorb oil and shine while smoothing over imperfections. The packaging of the product appears to be an enhanced version of the brands concealer, including a large wand, doe foot applicator. Although beauty vloggers, such as Jeffree Star, approve of the foundations formula and natural coverage, they are against the inclusivity around the product so are not recommending it to their large audiences. Despite the controversy, Tarte Cosmetics released a statement that said they will release 10 more shades of the "Shape Tape" foundation in the near future, but as of Wednesday morning, the line still stands with its 15 shades.
Leave a Comment
About the Writer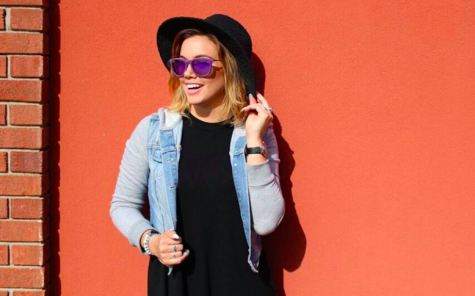 Brooke Patterson, Past Sports Editor
As a senior majoring in Journalism Print/Web, Brooke Patterson strives to not only bring a positive light to her stories, but also those around her. Despite the fact that her sports career has ended, Patterson remains involved with her love for athletics through The Suffolk Journal as the Sports Editor. She is currently exploring life in the city of Boston and will never hesitate to stop to pet a dog as they walk by her. Although Boston will forever be her home, Patterson hopes to explore and use her degree in other cities, such as New York and Los Angeles.