Culture connection
Mosaics, like jigsaw puzzles, bring to light the beauty that stems from the bits and pieces that come together to create a larger picture. At first, what can appear to be a jumbled mess of scattered color and chaos soon becomes an array of wonder and awe. As a means of celebrating this kind of chaos, the Caribbean Student Network [CSN] at Suffolk University has come together to shed light on the beauty that comes from the wisps of scattered cultures, appropriately titling their upcoming Fashion Show, "Fragments." According to CSN President Melissa Guirand in a recent interview with The Suffolk Journal, the concept of fragments was thought to represent how "society breaks us apart yet we can also come back together in order to create a beautiful masterpiece."
Guirand, a senior public relations major said that the group wanted to find a theme that was relevant to the current state of society by bringing people together in a settling that emulated beauty in brokenness. Guirand and fellow CSN eboard members expressed their excitement for the participation of local designers and vendors.
"Although most of them are local, their origin ranges from the Caribbean to Africa," she said.
Furthermore, the CSN explained the process of achieving their desired aesthetic as they have been focusing mostly on the energy as well as social interaction of this fashion show.
"Last year  was the first time we were doing it at a hotel so we were kinda just seeing how everything went [therefore] the energy was a bit resilient," said sophomore marketing major and vice President Priscilla Nkwantabisa. "We will also be touching many cultures and ethnicities."
In terms of the models, the eboard were not focused on how experienced models were but rather how 'extra' they were, meaning they searching for those who exuded confidence and personal flair as this fashion show is definitely out of many peoples comfort zone.  The CSN eboard expressed that they were in the process of finalizing the model roster. Over the course of three separate audition days, they were hoping to find forty to fifty models to fit the amount of clothes currently in storage from the high number of vendors this year. The host this year is kept a surprise as they hinted that they are well known within the Caribbean Community. The musical and dancing performances are still undergoing audition processes as the second round are this week.
The CSN, apart from using Facebook and Instagram, are in the works of a promo video.
"The special thing about this promo video was how this was a whole Suffolk community type of collaboration as CNS incorporated Ram Cam as well as Suffolk students," said Guirand.
The set date for the CSN fashion show is April 7, at the Hyatt Regency Hotel.
Follow the Caribbean Network Students on Instagram at @suffolkcsn.
Leave a Comment
About the Contributor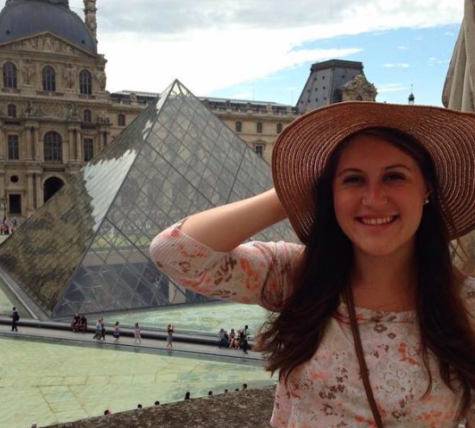 Felicity Otterbein, Past Arts Editor
As a member of the Best Friends of Friendly's Ice Cream Club, Felicity enjoys not taking life too seriously. She appreciates all walks of life and accepts all those who are willing to share a smile. 
As the Arts Editor, she enjoys uncovering new music and discovering the hidden gems of the Boston and Suffolk arts communities.  She enjoys supporting both her friends and university by attending and reviewing Suffolk-based art by featuring the array of talent that can be found on campus.
She prides herself on her uncanny ability to document every waking moment of her dog, Shadow, and can most always be found with an iced coffee in her hand. If you're looking for her, she's usually at her desk inside of The Journal office watching SNL reruns or galavanting through the Isabella Stewart Gardner Museum.