The Great Flood: Students misplaced, no timeline for repairs as of yet
Suffolk University on-campus residents experience flooding in 10 West and 150 Tremont dormitories. Suffolk officials said there will not be compensation to personal damages.
It is last Wednesday night and on-campus residents across the university are attending to their daily activities, cooking dinner and starting homework, but unbeknownst to them water would soon be cascading from mainspace vents and pipes in the ceiling. Textbooks, tablets, a laptop, clothes, food, personal documentation papers and bedding were soaked and destroyed.
A discharge of steaming, black and musty hot water from heating pipes bursted into the residency of multiple students. One in particular, senior government major Sabrina Young, who has lived in room 213 in 10 West since the beginning of the fall semester, said they and their suitemates initially speculated that the water may have been contaminated.
"I didn't know if there might have been something toxic in the water," said Young to a Suffolk Journal reporter on Thursday.
University Assistant Dean of Students Elizabeth Ching-Bush assured residents of 10 West and 150 Tremont dormitories in an email sent on Thursday night that the water did not pose as a health hazard, but an "inconvenience."
Young's bathroom and kitchen were flooded, and water protruded down the hallway as far as some of the bedrooms within the apartment. Young said an estimated $300 worth of their own food was destroyed from the dark-colored water.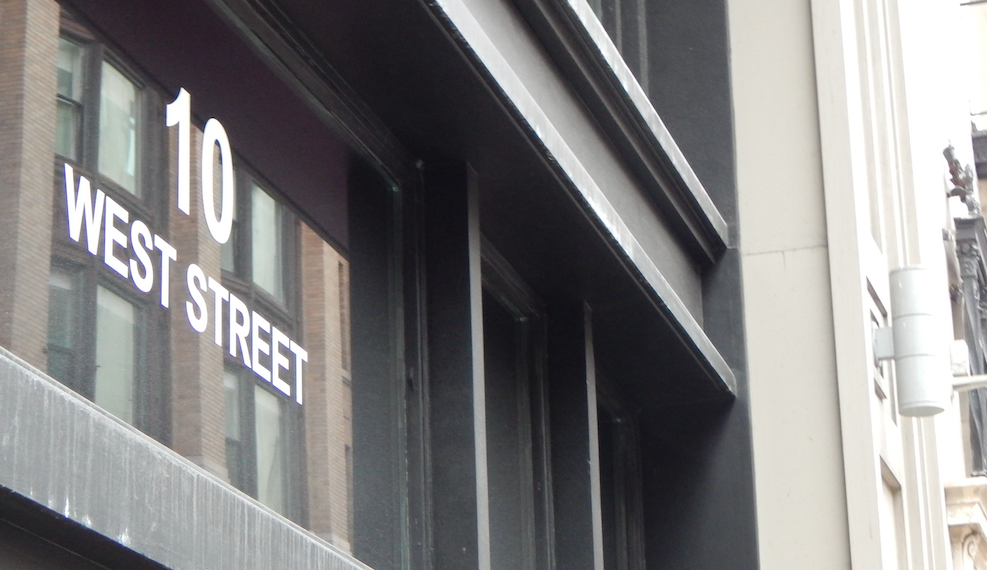 The fire department told Young and their suitemates to leave the suite for their safety and each of them were offered to relocate to a different room that had a vacant bed by the residence hall's Director Jessica Wheeler. Each of the suitemates declined to enter "a stranger's dorm," according to Young.
Wheeler declined to be interviewed for this article on Tuesday night.
Also equally as shocked were the residents of room 408, who described how a typically normal scene of cooking dinner ended with water being sprayed down on them from above.
"It sounded like an earthquake, like the ceiling was going to come through," said one of the female residents.
"
We weren't told the room would be left open all day. There are definitely personal items that I know have been left behind that I [now] can't locate."
— Sabrina Young
For days, the main door to Young's suite was propped open, but the residents were not officially allowed inside to retrieve their belongings unless they contacted Suffolk University Police Department (SUPD), according to Young.
"We weren't told the room would be left open all day. There are definitely personal items that I know have been left behind that I [now] can't locate," said Young.
Industrial dehumidifiers and fans were placed around the affected suites by Pro-Care Disaster Restoration Services. One employee of the company expressed that their current job was to clean and dry the rooms before further actions were taken, but some residents were not satisfied with this process.
Young's concern lied not in the heating pipes, but in the carpets, fearing that mold would have already spawned and spread in such a short time.
"It's honestly not good enough for me," said Young. "They better be ripping the carpets out and replacing it [because of] the likelihood of mold already growing even after one hour."
However, it was not only Suffolk students affected by the pipes bursting. Just below some of the resident halls is both the Back Deck restaurant and Boston Common Coffee Company– both of which pay rent to the university. Back Deck said that they received minimal damage and were able to open the following night for dinner. However, Boston Common Coffee expects to remain closed for an additional week or two.
Co-owner of Boston Common Coffee Tony Massari said in a phone interview with The Suffolk Journal on Tuesday night that three different pipes bursted, which caused damage to the shop's retail merchandise, coffee and sitting areas.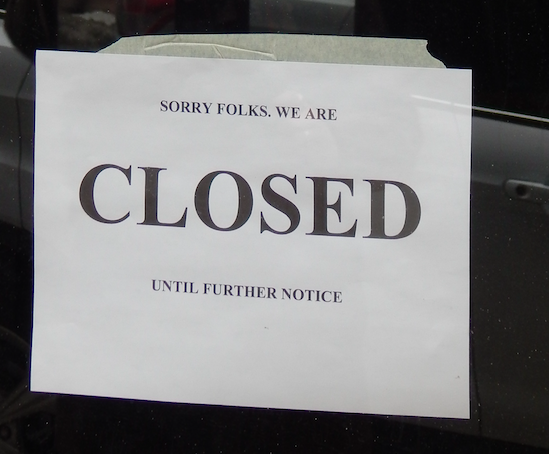 "[Suffolk University] has been great," said Massari. "But now the insurance has to handle things."
Massari explained that he and his partner, Peter Femino, have experienced water damage at their Canal Street location in the past when the shop was closed for four days. Yet this time, the co-owners will have to file for both damages and loss of business.
In total, 46 student residents across 150 Tremont and 10 West have been affected by water damage throughout the month of March. Gia Sarkis, a resident of room 313 in 10 West explained that she too felt uncomfortable with the idea of staying with new people.
"The first night I stayed in a hotel that my mom paid for, I went home for the weekend, and now I am staying on my friends couch at her apartment because I feel uncomfortable staying with a random person," said Sarkis in an interview with The Journal on Monday.
Sarkis said that she was informed her finances will not be reimbursed for her hotel stay. Students who have experienced damage to their personal belongings will not be compensated for their loss, as residents were encouraged to purchase renter's insurance at their orientations.
"The student understands that the University is not liable for loss or damage to their personal property whether by way of fire, flood, accident, Act of God, loss or interruption of heat, electricity, air conditioning, burglary, theft, vandalism, or for whatever reason not directly, proximately and consequentially the result of the sole and exclusive negligence or misconduct of the University," reads the University policy on Liability for Student Property.
A university spokesperson said that Residence Life staff met with the affected students in order to assist with room relocation. He said that Ching-Bush conducted small meetings with each of the students in order to discuss what occurred.
Ching-Bush did not respond to Journal reporters for an interview as of Tuesday night.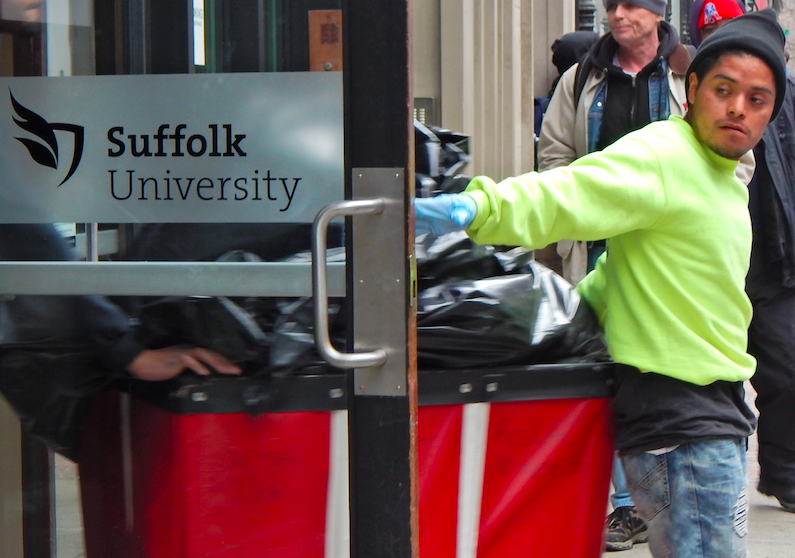 Director of Construction Services Andre Vega said in an interview on Tuesday afternoon that an outside contractor went into the dormitories and assessed how long it would take to repair the damages. Insurance adjusters went into the dormitories both Monday and Tuesday to assess the amount of money it would cost to repair the affected areas of the buildings. Vega said that he will oversee the drying out and construction phase as he said the pipes were already repaired.
Vega confirmed that the pipes that had bursted were heating pipes and "warm water" had leaked into the residents' rooms. Vega was not able to give an approximate temperature of the water.
Michal Kanra, a sophomore living in room 214 of 10 West, awoke to the sound of his roommate stepping off his bed and onto the ground where a pool of water had developed in their room, while they slept.
"I personally feel they don't know how to handle the situation considering they have done nothing to compensate us and have done nothing to fix the problem," said Sarkis. "So if anything, I don't feel the response was rushed at all, I just feel like they don't know what to do."
Some of the students suggested that the pipes had burst due to their heat not working for a significant amount of time- a complaint that many residents of the building have complained about whether they have been affected by water damage or not.
"We are still investigating the root cause and depending on what is determined that will dictate how we proceed in taking preventative steps," said the university spokesperson. "This is not something that has happened previously.  It was not a case frozen pipes bursting.  We will look at the results of the investigation and then determine the best plan going forward."
See more photos of damage in our slideshow here.
Contributors: Felicity Otterbein and Kyle Crozier
Leave a Comment
About the Contributors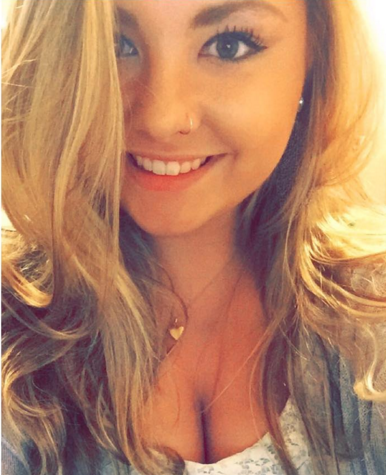 Alexa Gagosz, Previous Editor-in-Chief
Former Editor-in-Chief of The Suffolk Journal, fighter for equality and former World News Editor. Most likely found in The Journal's office, getting lost in the Massachusetts State House or frolicking around Boston Harbor. Thrives off of investigation pieces that consume her.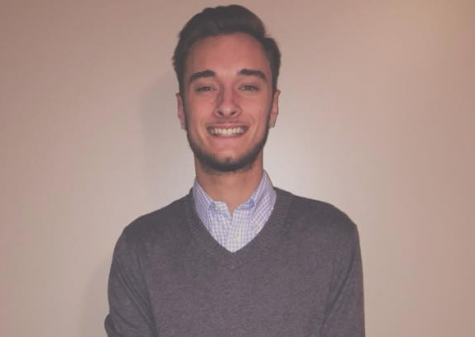 Chris DeGusto, Past News Editor
As someone who truly has no idea exactly what he wants to do in life, Chris' desire is to help those he cares about achieve their dreams. Chris welcomed a role that he never envisioned himself in; one that drives him insane.
Chris loves to tell stories, hence his passion: writing. If he's not in The Journal's office, you can find him catching up on the Sox or Celtics, studying the stock market or (unfortunately) riding the T to his favorite place in the world, Boston.
One day Chris hopes to write a book, well, actually finish a book he has already started. With a plan to travel the world and provide insight about his life experiences through his writing, Chris will always be attached to the city he calls home. And while he loves Boston more than anything, one reason why his book is not finished is because it doesn't have a suitable ending; he has a hunch that one day life will lead him to the west coast, to write him a new story.