"Hamilton" mixtape leaves listeners satisfied with features from chart topping artists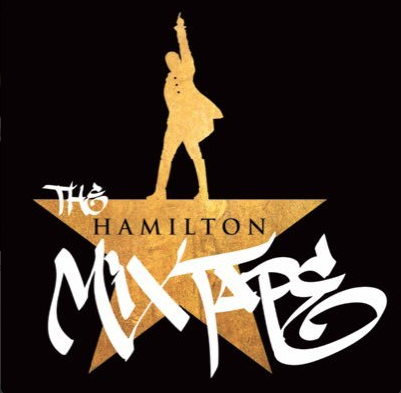 For the first time in history, an award-winning Broadway musical has created a mixtape.  Lin-Manuel Miranda released a new album filled with remixes and covers of the beloved Grammy-winning soundtrack that he created, "Hamilton: An American Musical,"  and arguably produced one of the most collaborative albums.
Miranda, known for his traditionally unorthodox hip-hop and rap influenced delivery, set Broadway aflame again with "Hamilton," a nontraditional musical about the life and death of the American founding father Alexander Hamilton.
The show revolves around Hamilton and his untold story around the formation of what is now present-day America. During his journey to becoming a prominent political figure, the public release of his affair leads to the beginning of his political downfall. His untimely death follows after  a duel with vice president and foe Aaron Burr.
The lifelong journey of Alexander Hamilton is told through himself and the eyes of others in his life.
After "Hamilton" became a sensation on Broadway, Miranda announced in early November that the show would also be releasing a mixtape. In a flurry of tweets he said that for the mixtape, popular musicians  would be interpreting the songs from the musical as their own, so they could put their own personal twist on the music.
Famous performers including Kelly Clarkson, Sia, Alicia Keys, Chance The Rapper and The Roots are featured on different tracks.
One of the first songs to be released was Kelly Clarkson's adaptation of "It's Quiet Uptown," originally performed by Renee Elise Goldberry. If it was to be played on the radio, it could easily be disguised as her latest pop single instead of a Broadway show-tune. In the musical, the song is sung by Alexander Hamilton, his wife Elizabeth Schuyler and the ensemble after the death of their son Phillip. Clarkson is a featured soloist on the new album, and this rendition shows off her raw voice and expansive vocal range.
Another remarkable song from the album is John Legend's cover of "History Has Its Eyes On You." Legend slowed down the tempo from the original song, allowing his smooth voice to beautifully sail over every note. He gave the track more of a jazzy vibe, emphasizing the piano more than the other instruments. Legend completely changed it from the musical's version, but even though it's different, it worked in his favor. The song would be suitable in a coffee shop or other intimate venue.
The renewal of "Say No To This," by Jill Scott will resonate with every person who has been cheated on because it shows the side of the affair that no one seems to think to ask about. In reality, both parties are at fault when it comes to an affair, yet the one who is hurt almost exclusively blames the one who has done the cheating, rather than the one they cheated with. The original song is a narration of Hamilton's decision to start seeing a woman outside of his marriage and evokes repressed levels of anger and resentment that are still being held onto by listeners.
Overall, the mixtape is a unique album because it not only features catchy, upbeat hip-hop and rap songs, it is something a Broadway musical has never done before. Miranda did not throw away his shot to make a fresh and fun album for all to enjoy. Each artist showcases their talent and personality as they add their own creative spin on the well-known songs. Listeners simply won't be able to say no to this.
The album was released on Dec. 2 and is now available to be purchased on iTunes and streamed on Spotify.
About the Contributor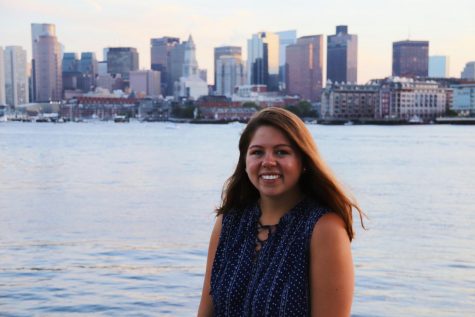 Morgan Hume, Arts Editor | she/her
Morgan is a native of Troy, New York and the Arts and Culture Editor for The Suffolk Journal. She is a rising majoring in print/web journalism and minoring in history. When she isn't scribbling into a notebook, she can be found drowning herself in cups of coffee, singing too loudly in the shower and exploring Boston, the historic city that has quickly become her home.
Follow Morgan on Twitter
@morganmhume