Viral blog post under scope, no word on investigation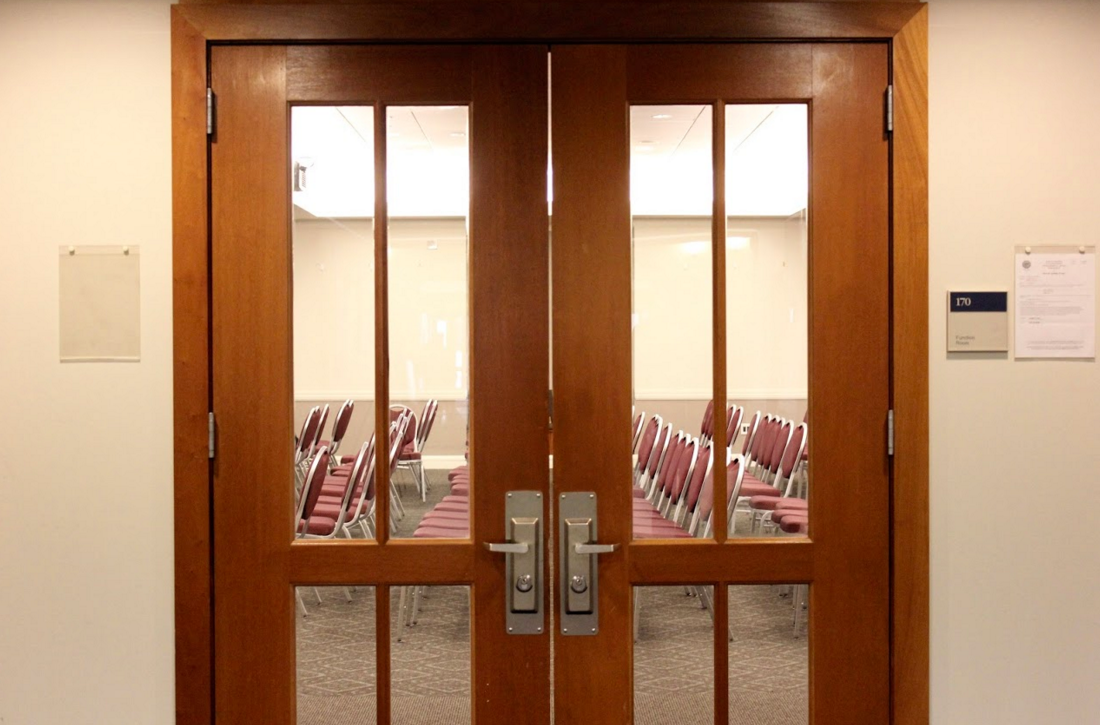 ---
On Oct. 27, Tiffany Martínez posted on her blog "Viva Tiffany" an article entitled "Academia, Love Me Back," which highlighted an assignment that she had received back from her senior seminar sociology professor, in which she said she was accused of not writing her entire paper. The blog post alleged discrimination after a professor reportedly commented on specific words and said that it was not her "language."
The post soon went viral in a matter of hours after being shared on Martínez's Facebook and news sources such as BBC World News, the Huffington Post and Buzzfeed picked up the story.
In the paper, the professor had circled the word "hence" and wrote, "this is not your word" with the word "not" underlined twice.
The post has caused a significant response within both the Suffolk community and world of higher education, including Monday's rally at Suffolk by the newly formed organization Stand Up Suffolk as well as a letter addressed to Acting President Marisa Kelly with more than 277 signatories demanding transparency for misconduct.
The sociology department had facilitated a restorative justice circle on Friday afternoon in the Law School to speak on recent events. The email that was sent to sociology majors said, "We encourage you to reach out to others within the Suffolk community and make them aware of this event."
Journal reporters were not admitted into the event.
Chair for the sociology department James Ptacek sent an email to faculty members on Friday morning regarding the incident between Martínez and her professor. In the statement, Ptacek said that the department reached out to the student and has offered support.
"As a department, we are committed to social justice," said the statement. "We study and teach about poverty, racism, misogyny, immigration, colonialism, crime and human rights. Department members work on these issues  in Boston-area schools, in prisons, in homeless shelters, in communities dealing with crime and in the State Legislature. Many of us became scholars in order to address these social inequalities."
Ptacek referenced in the statement that the department has met with Kelly and College of Arts and Sciences Dean Maria Toyoda in order to discuss the matter with them on how to address individual incidents.
Ptacek declined to comment on the ongoing investigation on the professor to a Journal reporter.
The sociology senior seminar professor has not responded to communication with The Journal.
A student from the class who wished to remain anonymous, said in an interview on Thursday, "A few others were 'called out' right before Tiffany, including myself, for critiques on our papers. I witnessed this happen and believe it has been portrayed negatively in the media."
The student said that they do not particularly agree with the method of critiquing that the professor has but said, "I don't believe it is the professor's intention to humiliate anyone."
A rally on Monday was hosted outside of the Somerset building by Stand Up Suffolk, where students demanded solidarity.
Sheikh Nasher, a sophomore double major in public relations and sociology commented on Stand Up Suffolk in a post-rally interview with The Journal.
"I actually know Tiffany Martínez, I admire the work she does. The incident that took place with her is not a new thing, it happens everywhere in a campus. I have experienced it myself," he said to a reporter. "There was an incident where I was told to 'get deported' [last year]."
The student from the class, however, said that the professor "tells it like it is" when it comes to papers.
"She is criticizing because she knows we all have a lot of potential, she makes that a point everyday," said the student. "In my opinion, she needs to be more sensitive to how and when she criticizes our work. She was challenging Tiffany's intellect and Tiffany took it personally, like many students would. We are in a sociology seminar so this professor challenges us every class to think about racial issues and how to solve them."
Martínez declined to comment to Journal reporters.
View Comments (2)
About the Contributor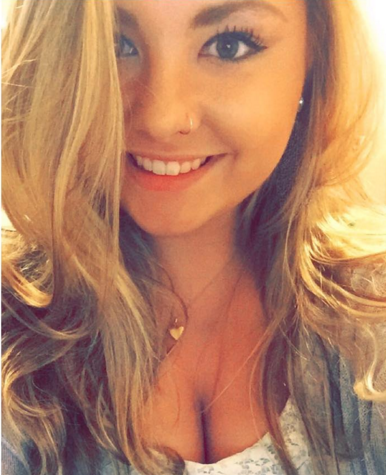 Alexa Gagosz, Previous Editor-in-Chief
Former Editor-in-Chief of The Suffolk Journal, fighter for equality and former World News Editor. Most likely found in The Journal's office, getting lost in the Massachusetts State House or frolicking around Boston Harbor. Thrives off of investigation pieces that consume her.