For those still "feeling the Bern," consider Stein
Jill Stein. Never heard of her? Neither did I until recently. Jill Stein is running for President on behalf of the green party. With two abysmal candidates in Donald Trump and Hillary Clinton, Jill Stein is a safe haven for progressives like myself who are indeed still "feeling the Bern."
If you're from Massachusetts, unlike myself, maybe you have heard of her. Although native to Chicago, she attended Harvard and has lived in Lexington, Mass. after graduating in 1979 with her husband.
For more than 25 years, she had worked for internal medicine studies for and under Beth Israel Deaconess Hospital, Simmons College Health Center and Harvard Pilgrim Health Care. Similarly to her fellow Crimson alumni Elizabeth Warren, Stein taught at Harvard and since 2002 she has run for various offices across the Commonwealth as a Green Party Candidate.
In 2002, Stein made an impressive showing for a third party candidate gaining 3.5 percent of the vote in the Massachusetts Gubernatorial race. Realizing her minimal effectiveness for a statewide office, she localized and in 2004 ran for state representative for the ninth Middlesex district where she gained 21 percent of the popular vote. After two failed runs at political office, Stein was elected twice to a three-year term in 2005 and 2008 on the Lexington town Council. In 2010, she ran for Governor once again but ultimately failed, yet received numerous recognitions.
Since 2010, Stein has made her mark in the green party. Stein advocates heavily for the elimination of student debt, battling climate change as well as creating a fair economy in which trickle-down economics are disregarded. Stein's plan to wipe out student debt is simple, create a speculation tax of 0.5 percent on every transaction through Wall Street. Similar to a person paying the Massachusetts sales tax at CVS at 6.25 percent. Stein points out that 1.3 trillion is nothing compared to the 16 trillion dollars given to Wall Street during the 2008 recession in which reckless investing and loose regulations led the nation to its worst economy since the great depression.
Stein also touts her Green New Deal, which entails according to her website, "Creating millions of jobs by transitioning to 100 percent clean, renewable energy by 2030, and investing in public transit, sustainable agriculture and conservation."
This Green New Deal entails giving the same subsidies the U.S. gave gas and oil companies to solar, wind and other alternative energy sources that are sustainable.
Just like post WWII, Stein believes Americans should be put back work through higher wage jobs by investing in our crumbling infrastructure just like FDR and even Dwight D. Eisenhower, a Republican who had tax rates at near 90 percent for wealthy citizens. These job programs set in precedent have spun out and been made into small private companies which not only aide the local economy but helps put the focus on the largest job sector of the economy, small business.
Like Senator Bernard Sanders (I-VT) Stein believes the U.S. should join the rest of the world in establishing a single payer Medicare for all system. Stein sees that not only could the U.S. cut government spending but also save money for businesses. While the U.S. pays the most for healthcare we still rank 31st according to the World Health Organization in quality. The top spot in quality is held by France, a single payer country. Stein explains that by having multiple private systems, billing and administration costs comprise most of medical bills. With a centralized system costs would be kept low and healthcare providers can be contracted through the government as in the U.K. This also allows for the government to eliminate Medicaid, Chip and other healthcare programs as they are not needed under a single payer system. Dr. Stein goes on to explain that by creating a single payer businesses are not burdened with providing healthcare to employees and by that more money is invested into the economy.
Along with healthcare, education and climate change Stein voices her opposition against Citizens United, which allows for unlimited amounts of money to influence elections. She believes in a constitutional amendment to end the court ruling and allow power back to the majority of the people.
For those democrats or independents that lean left that just can't fathom being "with her," then be with Jill. The fellow bay staters' record and consistent platform allow for those who must vote their conscience this election on the left the ability to do so.
About the Contributor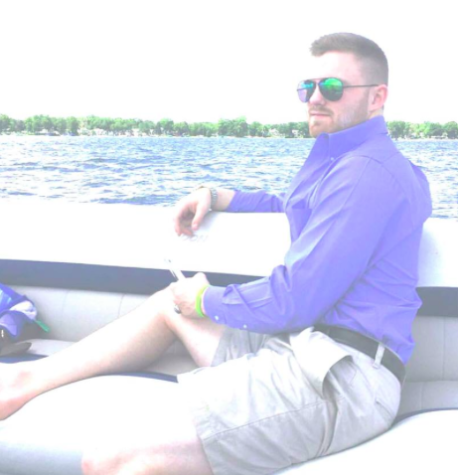 Ian Kea, Staff Writer
Hailing from the Hoosier State, Ian is a History and Government major in his Junior year. A political junkie by nature, Ian labels himself a 'Democratic Socialist' and sees it through in his writings. In his downtime he is either training his clients at the gym, taking a stroll through his North End neighborhood or in line at Dunkin'. He hopes to one day be an agricultural lobbyist.