Campaign Commentary: Is Congress going to be Red or Blue after this election?
Hang on for a minute...we're trying to find some more stories you might like.
The Presidential election has been the most discussed out of the 2016 elections. Congressional elections are also happening this year for all members of the House of Representatives, who serve two year terms, and for some Senators whose six-year terms are up.
Some political experts argue that while the presidential election is important, the party that controls the House of Representatives and the Senate is equally important in order for legislation to take place.
The site 270towin uses data to draw interactive electoral maps and decide which senate races are safe, likely, or a toss-up. According to 270towin, there are 11 senate races that could go in either direction; toward the Democrats or the Republicans.
One of the closest Senate races is happening in New Hampshire between Democratic Gov. Maggie Hassan and incumbent Republican Senator Kelly Ayotte.
A Suffolk University/Boston Globe poll from early October shows Ayotte at 47 percent leading Hassan at 41 percent.
Polling Research Center director David Paleologos had spoken with Suffolk on the Senate race.
"Here you also have two well-known candidates and a low undecided," said Paleologos.
Huffington Post has been tracking the NH Senate race, and has used a variety of polls, including the Suffolk University poll to create their own model.
Democratic Presidential nominee Secretary of State Hillary Clinton has made commitments toward getting democrats elected or re-elected into Congress.
An article from Politico explains that Clinton plans on spending six million dollars in presidential and senate "battleground states."
The article also notes that Sen. Harry Reid (D-NV) and Sen. Chuck Schumer (D-NY) have asked the Clinton campaign to spend to step up her involvement in the chamber's races.
More recently, Congressman G. K. Butterfield (D-NC 1st District) and Congressman James E. Clyburn (D-SC 6th District) have asked Clinton to support democratic candidates.
"Down-ballot races are not as comfortable as the presidential race," said Rep. Butterfield, according to the New York Times. He also said that he has voter turnout among African-Americans in this election cycle.
According to U.S. News and World Report, Clinton told reporters following a campaign rally in Pennsylvania that she is "emphasizing the importance of electing Democrats down the ballot."
Republican nominee Donald Trump, on the other hand, has gone so far as to insult Republican senators and representatives running for office.
The Boston Globe reported that Trump spoke out against Ayotte (R-NH), saying that she gave him "zero support – and yet [he is] leading her in the polls." Trump also compared Ayotte to a "weak" person, and explained that America needs more "fighters."
Trump has gone after Speaker of the House Paul Ryan (R-WI 1st District). Earlier this month, Trump tweeted that Ryan is an "ineffective leader."
Although Republicans currently have a majority in the Senate, Democrats are expected to win the majority in this election cycle simply because fewer Democratic Senators are running for re-election this year.
In 2018, however, there will be the opposite exchange. 270towin shows that eight Republicans will have to run again in two years to defend their Senate seats, whereas 23 Democratic Senators will be running for re-election.
According to FiveThirtyEight, a statistical analysis website created by Nate Silver that uses statistics to evaluate politics, sports, and more, Democrats currently have a 71 percent chance of controlling the Senate after this election cycle.
If the Republicans win a majority in Congress, and a Democrat is President, many fear that America will face the same sort of gridlock we have grown accustomed to over the past eight years beginning with Pres. Obama's time in office.
Representatives themselves are unsure whether this gridlock will persist after the 2016 elections.
"We are likely in another period of divided government, and I don't know that our task will be any easier now than it has been," Congressman Charlie Dent (R-PA 15th District) told the New York Times.
Many high profile Republicans, for example, have already said that they will not approve of any of Clinton's Supreme Court nominees if she becomes president.
Sen. Ted Cruz spoke with the Washington Post about the possibility of refusing to confirm potential Clinton-nominees for the Supreme Court.
"There is certainly long historical precedent for a Supreme Court with fewer justices," he said.
According to Associated Press, Sen. Richard Burr (R-N.C.) said, "If Hillary Clinton becomes president, I am going to do everything I can do to make sure four years from now, we still got an opening on the Supreme Court."
About the Writer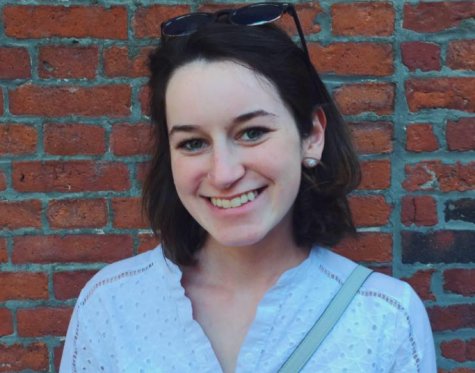 Maggie Randall, Staff Writer
Author of the column 'Political Pulse,' author of 'Campaign Commentary' written throughout the 2016 election and The Journal's Washington D.C. correspondent.