Law Dean takes position to bring innovation to legal services
Suffolk Law School Dean Andrew Perlman was named the Chair of the American Bar Association's (ABA) Center for Innovation's Governing Council. The Center, which was just established this August, was a concept proposed by ABA's Commission on the Future of Legal Studies. For Perlman, who had previously served as the Vice Chair of the Commission, said that the Commission completed its work by listing a number of recommendations in its final report- one being the Center.
Perlman, who said the idea behind the center was to support existing efforts within the ABA in order to innovate how legal services are delivered and accessed, said he was honored to be associated with the new Center to come up with new approaches to legal services and looks forward to bringing the lessons back to the Suffolk Law education.
The Center itself was designed with ease of use in mind, according to Perlman. He explained in detail several of the Center's anticipated projects, including an online dispute resolution project meant to avoid lengthy and costly legal battles in physical courtrooms.
"We're finding increasingly that many people are going into court without any lawyers," said Perlman during an interview with The Suffolk Journal in his fourth floor office on Monday morning. "In fact, in many courthouses around the country, a significant majority of people are going into court without any lawyers at all. What some countries have been experimenting with is creating an online dispute resolution platform so people can resolve their disputes entirely online."
Perlman explained that this same method was used in the private sector as well and used examples like PayPal and eBay.
"[These services] have dispute resolution services so if you have a dispute, you can resolve them entirely online," said Perlman. "The Center for Innovation is now going to support the efforts of the judicial division of the ABA who are partnered with the New York State Unified Court System in building an online dispute resolution platform to resolve consumer debt cases in New York."
Perlman went on to describe a few other projects the Center has planned, including what he refers to as "legal check-ups."
"[The goal is] to create an online tool, maybe a website or an app, that guides you through a series of questions and answers that leads you to resources you might need as a member of the public in terms of getting you the legal solutions that you require."
As Chairman, a position he took voluntarily, Perlman will serve as a guiding hand to "corral" those with relevant legal expertise into the same projects and help streamline day to day operations. He has high expectations for where the endeavor will lead.
"We have a terrific array of professionals, both lawyers and people who are not lawyers, who have agreed to be part of both the Governing Council and a related Advisory Council to really push forward these efforts," said Perlman.
Perlman, who won't be taking many trips to the headquarters of the Center in Chicago, but instead be communicating through teleconference and calls, said he is excited to improve how legal services are delivered and accessed in the United States by using the Center as his platform.
"[When the] public has a legal problem, [it] can get it addressed in the most efficient and effective way possible," said Perlman in regards to his goals with the Center, some of them branches from ideas had transpired at the Commission during its two-year run of 2014-2016.
Perlman, who has been an advocate for technology in law schools, said that he is a strong user of innovation being brought into the classroom. For someone who has used audience-response clickers in the classroom, he said that he does not support the use of laptops.
"What I really think about is the extent to which technology can help lawyers deliver their services as efficiently and effectively as possible," said Perlman.  "For the most part, law schools have not taught students about the use of technology and what tools are out there, and what I very much hope we can do that's different from the way in which lawyers have been trained in the past is expose students to technology and how it can be used to improve their work as lawyers."
As Perlman will serve as the head of the Center, he hopes to bring back some of those teachings to Suffolk Law, the only Law school in the country that ranked in all four of the skills areas by the U.S. News and World Report 2017 edition- clinics, dispute resolution, legal writing and trial advocacy.
"[Suffolk Law graduates] do so well because they get that practical education right from the start," said Perlman. "The other reason is that culturally, our students are incredibly diligent, have no chips on their shoulders and they're willing to put in the time and the effort to get the work done. You pair their remarkable skills, training with the grit and determination that our students tend to have and it's a wonderful combination for success."
Much like other areas of study, the world of legal services are evolving as well, including legal project management in order to break down a legal service into its components to make sure that each part is handled in the "most efficient way possible," according to Perlman.
"I think there's a number of areas we could see innovation," said Perlman. "So rather than thinking about a lawyer handling every aspect of a legal matter from soup to nuts, you think about breaking it into its component parts and then using the best processes that are available."
Leave a Comment
About the Contributors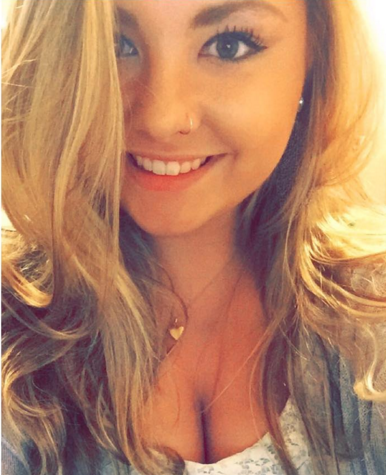 Alexa Gagosz, Previous Editor-in-Chief
Former Editor-in-Chief of The Suffolk Journal, fighter for equality and former World News Editor. Most likely found in The Journal's office, getting lost in the Massachusetts State House or frolicking around Boston Harbor. Thrives off of investigation pieces that consume her.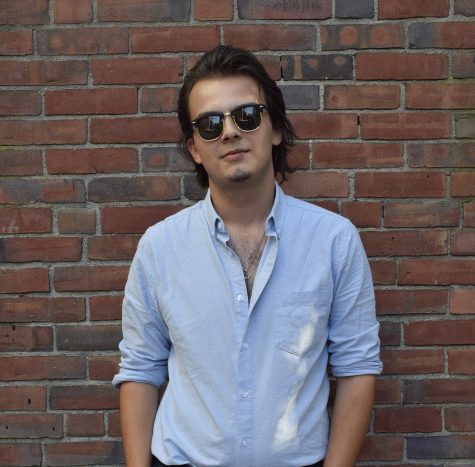 Nick Viveiros, Senior Staff Writer
Nick Viveiros is a senior majoring in Politics, Philosophy & Economics and Journalism. Born and raised in Fall River, MA, he began writing for the Journal in the fall of 2016.
Nick published his first book, the poetry collection this new world, during his first semester of college. His second book, Love Across the Zodiac, was released through his company, Quequechan Press, in mid 2019.
Follow Nick on Twitter @thenickviveiros 
or head on over to his website, nickviveiros.org