Gazzani looks to diversity in upcoming election
As the only international student who is running for an executive board position in the Student Government Association, sophomore Daniel Gazzani is taking off his campaign for Vice President with a humble and strategic approach.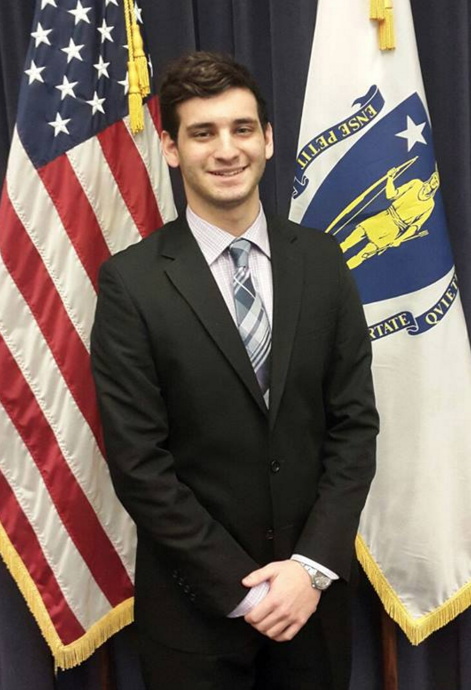 Late Tuesday night, he was endorsed by one of the youngest elected officials in Massachusetts, James DeAmicis from the Quincy School Committee, according to a statement on his campaign's Facebook page.
"I don't plan to talk about my opponents," said Gazzani. "I am here to run my entire campaign on what I have to offer to the students and my university."
Gazzani, who has endorsed SGA presidential candidate, Sean Walsh, believes that he could be a voice for diversity and international students on campus.
"I have seen how little the international students here at Suffolk get involved," said Gazzani noting that even though there are various diversity clubs on campus such as the Black Student Union, the Hispanic Association, and the Caribbean Student Network, to him, it's just not enough.
"I want to see them more involved. I want them to be involved in the everyday process in what we do here at Suffolk with the decisions we make and that is why I am running. I want to be a strong voice for diversity students. I want to be a strong voice for international students, but most importantly, for all of the students here at Suffolk."
As someone who identifies with passion and believes that he has a willingness to get things done, he looks toward being more involved in every aspect of the university from academics to awareness.
Gazzani diagnoses one of his first issues to tackle as vice president, if elected, is class registration.
"There are students that cannot graduate because there are not enough courses being offered each semester," he said as he tags the program evaluation listing a number of courses that are requirements, but are not offered. Due to this ongoing issue, there have been a number of seniors that plan on graduating in May but are still missing a class, which forces them to take a summer class or wait another semester, according to the candidate.
As someone who is a part of the Academics Committee for SGA, he is already working with the Vice Provost of Academics on the issue.
"We are discussing the possibilities of making a program in which a class can be reserved for students," he said. "Then have a layout of all of the classes being offered what semester so that you can plan it ahead of time and say okay, so in Spring 2017, I am going to take this class."
However, the candidate also pegs another issue that pertains to international students and their ability to work in the United States. Legally, international students can only work in the U.S. if they work on campus in certain situations.
"The problem is here that many of us will seek jobs here at Suffolk and we are denied the jobs because they do not have work-study," said the Venezuelan native. "But of course we do not have federal work study, we aren't American citizens."
Gazzani is working with the Dean of Students to see if there is a possibility if some of the jobs could be reserved for international students, or even given some priority, so that they can have the experience of working in the U.S. and have additional opportunities.
Lastly, and what he singles out as one of the most important issues, is that many students on campus do not know who their representatives are in SGA.
"I want SGA to be more of an accurate representation of the students," he said. "I have been going around in the past few weeks and asking people if they know what or who SGA is and most of the people say no. The question is, how are we as an organization serving Suffolk students going to represent each and every one of the students if the students don't know who we are?"
Countless times, Gazzani has brought up the subject of creating a simple webpage to profile each senator and e-board member so that people know who is representing them from each class. Unfortunately, SGA has told him that it is not viable for a multitude of reasons. However, he said he has seen it been done and work for other institutions and plan on implementing it at Suffolk as well.
With Gazzani dauntlessly going into classrooms, speaking to students and faculty at the university, plopping posters around campus, and having a strong social media presence, he hopes that the university will see the passions he possesses.
On the other hand, with the media frenzy at Suffolk between President Margaret McKenna and the Board of Trustees, Gazzani exemplified how he would have handled the situation if a similar scenario were to happen in the future.
"I think Colin (Loiselle) did a fantastic job. I really applaud the way he managed everything during that time," he said. "If the time ever comes where I am serving on the executive board and something like that occurs, I hope that Sean and I can handle it the same way that Colin did."
All the same, Gazzani said that because of the issue between administration, he has never been more proud to call himself a Suffolk student.
"We proved that we are open to dialogue, with all of the determination that we had," he said. "One of the problems that we have at Suffolk is that a lot of people don't know what is going on so they don't get involved, but with this, we just simply didn't let anyone get away with anything."
As he agreed with most of the student population and the #WeAreSuffolk movement, he said that the Board was not transparent enough with the bylaws that they've used to govern themselves—making the five presidents in the past five years an instability factor and flaw to the university.
"It's not good for people to see [the instability] as it will make them think twice before coming here," said Gazzani. "We clearly showed that we had absolutely no confidence in Chairman Meyer. I voted no in the 'No Confidence' vote."
However, this vote was not done by himself. As he notably did it the "old fashioned" way, he spoke to his constituents of the class of 2018 and each one of them told him to not trust Andrew Meyer, according to the candidate.
Even though SGA was not happy with the final decision of Meyer finishing his last term and McKenna leaving shortly after, he said that it was an improvement to have the Board not get away with something that they were pushing for.
"We showed for the first time that people are listening and watching to what will happen," he said. "Eyes are on them right now."
In light of what has happened and the decision that was made between the two parties, Gazzani believes that it unified the university more than ever.
"When people asked me who I stood with- McKenna or the Board- my answer was: 'I stand with the students of Suffolk University.' I stood by what was right for the students," he said.
Leave a Comment
About the Contributor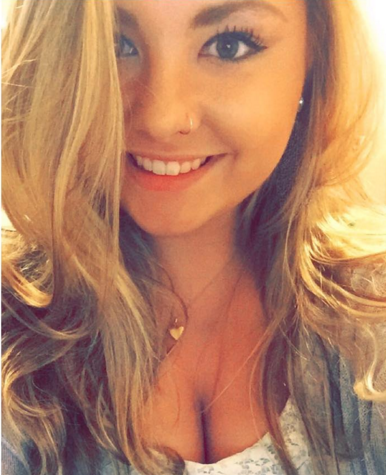 Alexa Gagosz, Previous Editor-in-Chief
Former Editor-in-Chief of The Suffolk Journal, fighter for equality and former World News Editor. Most likely found in The Journal's office, getting lost in the Massachusetts State House or frolicking around Boston Harbor. Thrives off of investigation pieces that consume her.