A peek into 'Black Lives Matter' on MLK day
Hang on for a minute...we're trying to find some more stories you might like.
Martin Luther King, Jr. Day was commemorated by the Suffolk community on Tuesday with keynote speaker Opal Tometi, co-founder of the Black Lives Matter movement, who acknowledged the current struggles of African Americans in discussing the importance of remembering King.
Tometi, also founder of Black Alliance for Just Immigration and a community organizer, shared her personal stories, describing why she became an activist. Tometi co-founded BLM in 2012 in the wake of George Zimmerman's acquittal in the case of Trayvon Martin's murder.
"What I recall from that moment is that I felt the weight of having young black people in my life knowing unequivocally, because of this verdict and because the entire world had seen this, that their lives didn't matter," said Tometi.
She discussed the brutality that children in the United States face and laws that directly impact minorities.
"I think about the innocence that is lost for young black people," said Tometi. "Not only is the innocence lost, but it's quite literally dragged and beaten out of them, and in some cases, like in Tamir Rice's case, a young 12-year-old playing in a playground, life was quite literally taken from him."
Tometi discussed some of the issues in American society that allow discrimination to happen.
Every 28 hours, an unarmed black person is killed by a vigilante or law enforcement official due to structural racism, she said. Implicit bias has plagued the nation, and according to Tometi, the context in which this occurs is deeply psychological and embedded in the fabric of the United States.
President Margaret McKenna, present at the event, also commented on the injustices.
"In this country, where I think the Statue of Liberty must be crying when we hear the gates of tolerance and love closing to anyone who is different, a country that Dr. King saw as changing and being a place for everyone, now seems to be moving in the wrong direction," said McKenna.
Tometi's voice, while strong and dedicated, was also reassuring and calming when talking about these issues, discussing some of the history the United States has with discrimination and how it has impacted society today, including Broken Window theory.
According to Tometi, this theory asserts that petty misdemeanors such as jumping turnstiles or dancing on the subway, sometimes socially associated with the poor, should be managed with a heavier hand in order to prevent more serious crimes.
"We are being completely impacted by racism," said Tometi. "Our actual lives, actual quality of our life, and the length of our life is being impacted by this violence, this racism."
Although a fair portion of the event was dedicated to discussing discrimination against minorities in the United States, Tometi made sure to note there is beauty in blackness and the diversity of skin color.
"If you even think about it, when you look at a painting, if you didn't have the different shades of paint, you would not have the masterpiece," said Tometi.
Tometi's presentation seemed to resonate with the audience, as many guests understood the severity of the issues she was discussing.
"I went there to show support, to hear her talking, and to hear about what started the movement," said freshman Sara Solomon, a senator for class of 2019 in the Student Government Association.
"It's an important event. It's a moment in history," said Monique Mitchell, operations coordinator for Residence Life and Housing. "This is a pivotal time with what's happening in the nation. It's a moment to reflect and think on Dr. MLK and what's going on."
The event, hosted by Suffolk University's Office of Diversity Services, presented the Center for Academic Success and Opportunity with the Creating the Dream Award.
"We want to recognize it is creating an inclusive, respectful climate for members of our community, said President Margaret McKenna when presenting the award, adding that the center "demonstrates sustained and tangible impact, particularly on Suffolk's community of color."
The event was also a means to think about all those who are impacted by these issues and to also celebrate the strength of the black community as a whole.
"I want us to hold those in our community who can't be in the room today," said Kaamila Mohamed, interim assistant director in the Office of Diversity Services. "And I want us to hold those in our society who can't be in spaces like this or take time like this because of systematic oppression and barriers that they face."
About the Writer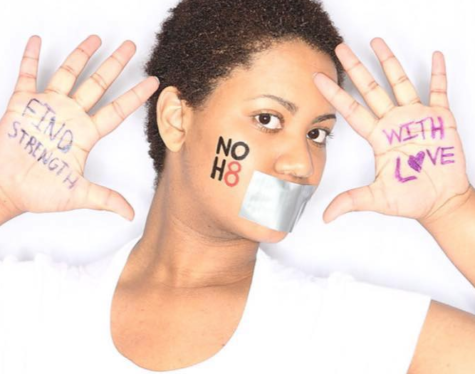 Katherine Yearwood, Staff Writer


As a senior at Suffolk University, I major in Communications with a concentration in print journalism and a minor in sociology. I have worked with The Suffolk Journal since 2015. The stories that have been the most electrifying to write are the ones where I am working with people who inspire me or the ones that allow me to call attention to social justice issues on or off of Suffolk's campus.