After years of remaining quietly on the sidelines, popular indie-rock band Death Cab for Cutie has released their first album in nearly four years. Entitled "Kintsugi," this latest album showcases the scope of the band's talent, highlighting their best work to date.
"Kintsugi," also known as the Japanese art of fixing broken pottery by use of gold dusted lacquer, speaks boldly about failed relationships and piecing life back together after loss.
"It's making the repair of an object a visual part of its history. That resonated with us as a philosophy, and it connected to a lot of what we were going through, both professionally and personally," said bassist Nick Hamer in an interview with Rolling Stone.
This bitterly honest theme of loss and repair is audible immediately on the opening track, "No Room in Frame." Although relatively upbeat, featuring electric solos from Harmer, there is no disguising the somber lyrics, "And I guess it's not a failure we could help/And we'll both go on to get lonely with someone else."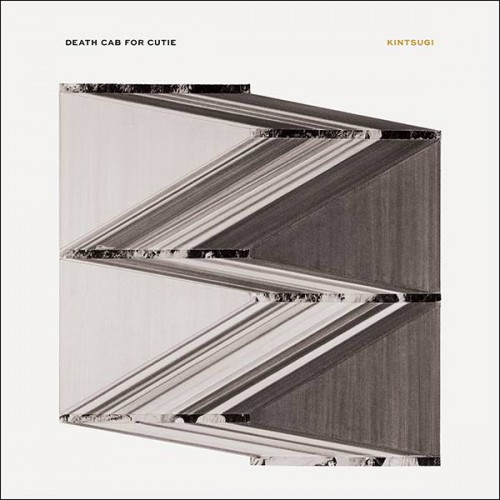 "Kintsugi" maintains Death Cab for Cutie's characteristic, slow rhythm and many of the tracks are lethargic, echoing a similar style to their 2003 album "Transatlanticism." Despite staying true to their original sound, the album is not without its experimental moments, with several of the songs trying on slightly electronic undertones.
"Good Help (Is So Hard To Find)" has a lively, catchy beat that vibrantly contrasts with the band's traditional acoustic tunes.
The song "El Dorado," which is perhaps the most unique and upbeat on the album, eludes to the mythical golden city in South America and likens this imagery to fame and success in the real world. The melody adds a powerful contrast to downbeats tracks like "Hold No Guns," and "You've Haunted Me All My Life,"
"Binary Sea," is the most reminiscent of the band's early 2000s sound on the album. Both the drowsy piano melody and quirky lyrics are similar to many of the tracks featured on their 2005 album, "Plans."
The first single off the album, "Black Sun," which was released in January, is perhaps the most underwhelming. While the several other mellow tracks have something to offer in melody and lyrics, "Black Sun," is merely repetitive discord.
Aside from the one disappointing track, the album brings a fresh perspective to Death Cab's instantly recognizable sound, and contains some of frontman Ben Gibbard's best writing. The band has always found ways to make their lyrics intriguing, describing real life scenarios in unconventional metaphors.
The track, "Little Wanderer" is just one of several examples of this where Gibbard sings, "You sent a photo out your window of Paris/Of what you wish that I could see/But someone's gotta be the lighthouse/And that someone's gotta be me."
Overall, "Kintsugi" is a collection of the best fragments from both the band's personal life and talent, once again pushing themselves to be top contenders in their genre.
Death Cab for Cutie will begin their world tour this week, and are expected to perform in Boston on Sept. 11.
Tracks to listen to: "El Dorado," "No Room in Frame," "Little Wanderer."