By Abbey Wilson
Taylor Swift is often regarded as the girl writing dramatic country songs about love and the ones who got away. She may even be more familiar as the girl with all of those boyfriends who can only write about boys and breakups. Regardless of how you view her, Swift's new album is a departure from anything she has previously released.
1989 is an album about change, both in Swift's outlook and sound. The album is more geared toward pop than anything else Swift has previously done. The song, "Blank Space," is very self-aware, addressing those who look down on Swift for her dating life. "New Romantics," a bonus track, is about being optimistic in the face of a world that cannot wait to see you fail.
This new sound is vibrant and, yes, has sounds of 80s pop in it. It is refreshing to have something that sounds similar to what is on the radio, but at the same time be completely different from anything that artist has done before.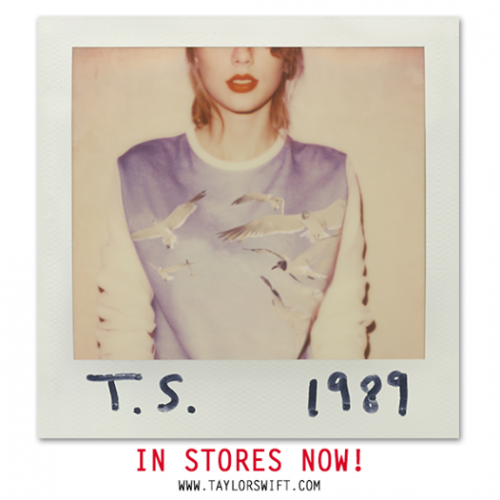 The album has a lot of songs that are a blast to dance to. The album's first track, "Welcome to New York," states, "it's a new soundtrack, I could dance to this beat," something that her fans will be saying as well. The song is also about reinventing yourself and starting over, something Swift herself has clearly done.
Swift recently moved to New York City, the backdrop for anyone looking to start over. Do not make the mistake of thinking that this desire to start over means airheaded, naive Swift is past that.
Swift has matured on this album, while still being able to write some of the wonderful love songs that she is known for. "I Know Places" is about a romance that everyone is hoping will fail and how that is not going to stop the relationship from happening. Even her songs about heartbreak, like, "This Love" are more mature sounding than her previous ballads.
The best part about this is that it encourages dancing out your heartbreak instead of sitting in the dark and wallowing, the usual route that is not nearly as fun.
Swift also dons other personas on this album. Her new style recalls the look of Debbie Harry and, in a September photo shoot for Rolling Stone, Baby from Dirty Dancing. On the song, "Wildest Dream", her sound can be likened to that of Lana Del Rey's. Ultimately, she still manages to retain her essence, even with musical and fashion makeovers and new vocal techniques.
Personally, my favorite track on the album is, "Style," which encompasses the best aspects of the album all in one. It has the romantic vibe that Swift is famous for, combined with the wry, knowing tone that her maturity has given her, all wrapped up in a beat that will make this song perfect for tapping your feet to and blasting in the car with the windows down.
In, "Shake It Off," Swift cheerfully sings "and the haters gonna hate hate hate hate hate," implying that she no longer has the time nor the patience to listen to the scathing comment her critics bombard her with. Since the album is a likely contender for the first platinum record of 2014, she most likely does not.