Man-made borders and bullets that slip through: A reflection from a Mexican-American student
Borders are made to divide things and to control things. There are also natural boundaries, such as mountains and oceans, that centuries ago kept our ancestors in different regions separated from each other until we invented ways to climb, float, and fly beyond our mere human abilities. But the division of property became an essential part of our civilization as we know it, and our rivers and nature could not satisfy the heavy need to have clear separation between my property and yours, your people and mine. At the U.S. and Mexico border, lines have been shifted, leaving people from one side forced onto the other for centuries by claims of territory supported by military victories. This creates deep divisions between two governments, two peoples and two histories.
The Department of Homeland Security struggles to enforce the 1,954 mile Mexican-American border. While only a river that even the most inexperienced swimmer can cross without much struggle separates the two countries, it has always stunned me how much of a difference a limited steel fence can make when determining the lives of the people who live on either side. Perhaps man-made borders are some of the most powerful things in our world, as they have the ability to end the practice of constitutions and power of governments. But not everything can be kept from seeping through its cracks and from creating unbreakable ties between the two sides.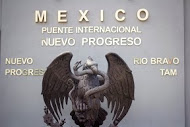 Having grown up in Mission, a city in South Texas, the border never seemed like a big deal or something to be feared. My family would cross it weekly to visit relatives, shop or dine in Mexico. Those trips came to an abrupt end around 2010 when the violence in our neighboring country grew too chaotic for our comfort, and the chaos has seemed to increase at an unbelievable rate ever since. The same cities that were casual vacation spots became as dangerous as war zones. Suddenly the Mexican-American border no longer divided two governments,  rather one country that is dubbed "the land of opportunity" and another that is home to the Sinaloa Cartel, one of most powerful drug and crime syndicates in the world. Life and death, if you will.
According to the New York Times, a total of 47,515 people have been "killed in drug related violence" in a span of six years. Imagine experiencing September 11 yearly. How about two brothers bombing innocent civilians at events and gatherings every day? I am not one to say that because there are more tragedies happening in one place that we should undermine the lesser ones, but I have a conflict with the unequal and unbalanced share of international, media, and philanthropic attention between the two. Is it because one country will fall from its position of power and prestige while the other one will simply join its Latin American neighbors in the violence? Is it to keep the status-quo?
According to a 2013 Business Insider article, 19 of the top 20 most dangerous cities of the world are in Latin America (17th place was New Orleans), and six are in Mexico, with Acapulco ranked second place. Two of the Mexican cities featured in the article, Nuevo Laredo and  Juarez, lie directly on the border. In 2010,  The New York Times reported that civilian deaths from violence in Venezuela were almost four times as high as those in Iraq, and Mexican cities ranked above Venezuelan ones as reported by the Business insider. And yet, the U.S. government's efforts are often centered in regions that are half a world away, as almost our entire hemisphere suffers from the greatest violence.
One of the biggest hubs of violence against women in Mexico are for those who work in maquiladoras, or factories, that are commonly placed along the border for easier trade. As Ed Vulliamy, author of Amexica: War Along the Borderline, describes, many of these women leave their homes before the sun rises and return at night, leaving them in vulnerable situations to be kidnapped, raped, and to never deserve a solved investigation from the Mexican authorities.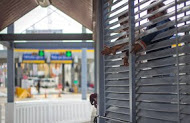 Although in the U.S. women do not live free of these fears, it is insane to think how much safer one can feel living on "this side" of that border. I have been to houses that are less than two miles away from the Rio Grande, a short five-minute drive, a walk that is comparable to my walk between the residence hall at Suffolk and my classes throughout the day. There are women, many my age, who live in fear for their lives just that small distance from my hometown, who walk to work to earn inhumanely low wages making electronics, clothing, and other luxuries for the U.S. These women, and some men, of course, are making these material things that are such an essential part of that "American Dream" but, to many, a Mexican Nightmare. My luxuries and comforts are someone else's involuntary sacrifices, someone else's hell, and only a man defined border separates us. My people, forgive me.
This leads me to call for certain things.
I call for a reevaluation of the things the U.S. government promotes domestically, such as with issues of gun control and legalization of certain drugs, but condemns in foreign territories. When, as a country, you are the biggest source of customers for the long-fought drug war, a hypocritical approach is meaningless and a crime against the rights of our Mexican people.
I advocate for the awareness that a tragedy in one place perpetuates violence in all others, and if measured by proximity, the U.S. is in great danger.
Lastly, I call for a collective consciousness that we cannot close ourselves to the pain that other beings are experiencing for the sake of an imperfect sensation of peace in our own homes. We can persuade and fool our living citizens, but not those who have been killed by this violence. Call this out of our league, but I am a firm believer that before we can experience a social change, an internal revolution in the minds and souls of our citizens must take place.
As Americans, we should value our lives, our material things, and the laws and liberties that allow us to keep them, and remember that borders can separate our constitutions, but they will never separate our consciousness.
Leave a Comment