Suffolk softball starts season slowly looking to improve against UMass Boston
With Sunday's softball conference game against Anna Maria postponed, the Suffolk University Rams are eager to get out on the field and get the first win in more than a week. Posting a 4-12 record so far this season, it looks like the team has been thrown a serious curveball by their opponents.
With only two seniors on the squad, the team has been lacking experience and that has shown on the field. It is important that both coaches and upperclassmen can find a better way to integrate the six freshmen into the team.
If everyone can learn to work well together, it will create team unity, which leads to better results.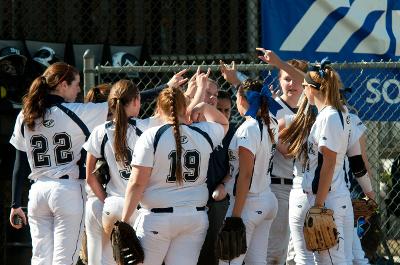 Despite the weak start, the season is still young and there is plenty of time for some home runs. Head coach Jaclyn Davis is not worried at all.
"I don't think that our record really shows the improvement that we made," said Davis. "We are much better than we were before and we have a lot of talent. I feel confident that the results will get better. We have worked really hard we are starting to put the pieces together."
No reason to worry for Davis, who has been in the softball world for a long time having played as a student athlete for Post University. She represented the varsity college team for four years.
She earned the National Fast pitch Coaches Association honors (NFCA) as an All-American Scholar Athlete. Davis also earned an All-Academic selection by the Central Atlantic Collegiate Conference (CACC) for her 2004-2007 seasons.
Having that much experience with softball definitely helps with her coaching.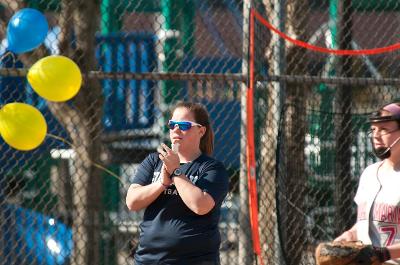 "We are a very young team with six freshmen and four sophomores," said Davis. "I think they have integrated well into the team. They have done well and quite a few have taken on important starting roles."
Hopefully no more raspberries for the Rams as the season is becoming more and more interesting to watch.
The team's next double-header is April 2 against UMass Boston.
"We didn't play them last year, but I think it is definitely feasible to win that game."
This game is a non-conference match where the Rams have to really get working as a team before the important games against Simmons on Friday. The next conference match is Friday against Simmons College and here the Rams have to show what they are really made of.