While Suffolk is a university, it is also a business. One that, like all others, relies on name and brand recognition. In this case, "business" narrowly refers to attracting prospective students and faculty, and helping graduates find a job after college.
Recently, Suffolk announced a new partnership with New York City-based advertising agency DeVito/Verdi. The partnership is an integrated marketing and communications effort to build brand awareness and communicate the achievements, advancements and appeal of the university. Such advertising could help constituents of the Suffolk community, whether they are former, current or prospective faculty or students, to stand behind a stronger brand.
DeVito/Verdi has won nine ADDY awards by the American Advertising Federation since its inception in 1991, and has been named "Best Mid/Small Size Agency in the U.S. for General Excellence" six times by the American Association of Advertising Agencies (AAAA) in the past 12 years.
Suffolk University Vice President of Marketing and Communications Greg Gatlin described the process of finding DeVito/Verdi as quick and effortless.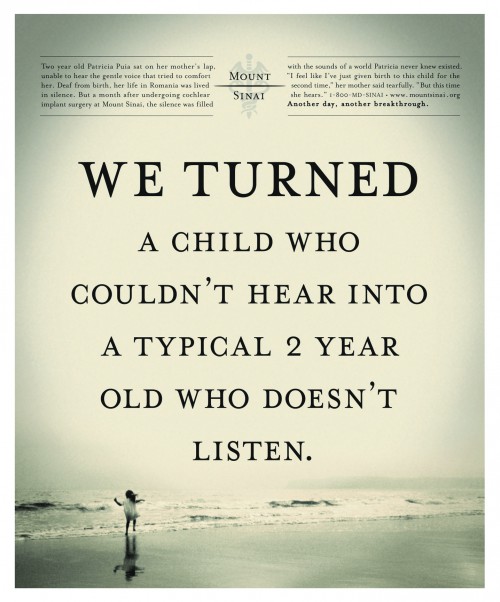 "They tend to create ads that are smart, unconventional, edgy and emotionally appealing," he said of the company. "Although there are local advertising agencies that are also successful, we were fairly quickly, really impressed by their thinking."
DeVito/Verdi has created memorable advertising campaigns for notable brands such as Sony, Canon, Office Depot, Reebok, Legal Sea Foods, Massachusetts General Hospital, and Esquire Magazine. Although there is no information on what sort of campaign the company will be working on with Suffolk, and the depth and scope of the campaign, if its past successes are a measure of their future success, the university's impending brand recognition seems bright.
"There has been an appetite for branding efforts from faculty, alumni and students. There are real benefits to all of those groups in having a stronger reputation," said Gatlin. "Investing in building a stronger brand builds a stronger university."
ISOM graduate Edward Basiliere agreed. "Down the road, when you're applying for a second or third job after college, Suffolk will hopefully have a level of prestige that employers are looking for," he said.
Senior and government major Angjelina Koci offered a different perspective on the new advertising initiative.
"If we want to be considered as a prestigious school, prestige means you don't have to advertise," she said. "Our 'product' should speak for itself."
Although there currently is no set time-table on the project at the moment, students and faculty alike should expect to see the fruits of this partnership in the coming months, in the form of digital and print advertising.