"California gurl" Katy Perry shines onto Billboard charts with new album Prism
It is hard to argue that Katy Perry is the strongest pop-artist of our time as of this moment. Lady Gaga is too polarizing, Madonna and Britney Spears have fans that follow more out of nostalgia that out of appreciation of current work. Rihanna puts albums out at such a frequent rate that people soon become over-saturated. Her sound and stage persona leave much to be desired.
Justin Timberlake is too focused on his acting career; the boy bands such as One Direction and The Wanted sound good on paper but are boring live with no dancing to boost generic songs. Beyoncé and Adele are power hitters but almost too talented vocally to simply label as "pop."  The likes of Justin Bieber and Selena Gomez who are popular but still seem too sugary sweet to break forth past their established fan bases.
And then there is Katy Perry who delivers on all of the notes desired of a popular, contemporary artist. She consistently releases catchy songs, whether they be the made for radio singles or the hidden gems on her albums.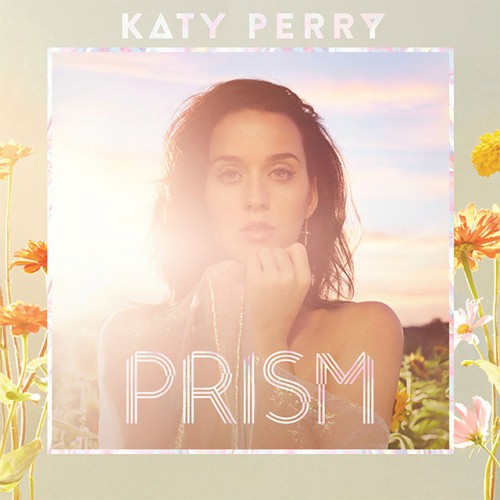 She puts on a fantastic live show, incorporating spectacle to make up by her sometimes lacking vocals, she has a fun persona that people want to follow and she manages to change up her sound on a level that allows her to grow but doesn't alienate fans that have been around since her days of performing on Warped Tour stages.
It is bizarre to think that the "I Kissed a Girl" singer would release one of the most self-assured pop-albums of 2013 and yet here we are, and here she has.
If you're judging on her title track "Roar" you're missing the big picture.
The leading single was nothing but radio fanfare that we have come to expect from pop singer singles. Its purpose is not to encapsulate the tonal energy of the album but rather give a shallow preview and one that has you humming along to it hours after you've heard it for the first time.
The album is loaded with fun, upbeat and well-constructed songs that after one listen, I was already singing along to.
Songs such as "Unconditionally", "Dark Horse" and "This Moment" instantly warrant repeat listens and promise potential radio status.
They are energetic, vocally strong and showcase how Perry has built off each album she has released.
Songs like "Birthday" and "Walking on Air" are worthy of hesitation however, and even a little disappointment that the studio did not allow Perry her creative drive to move towards a grittier, rock-edged album.
It's an apparent break up album and as Alanis Morrisette has shown before, those are the ones that showcase some of the strongest songwriting performances and there are pieces of that Morrisette edge in songs such as "It Takes Two" which has Perry lamenting a relationship gone bad.
There are, which may sour the album to some, very strong religious themes in the album especially in a song entitled "By the Grace of God" which makes the album become very Christian singer-songwriter. Compared to the other songs which lyrics speak heavily of her own strength it seems like a strange creative choice to go the religious route.
Overall, it is apparent that Perry has earned her pop star status. She has delivered a diverse, lively and passionate album that will no doubt have radio fans and pop fans alike listening on repeat.
Leave a Comment