Foy Vance delivers breathtaking performance at Cafe 939
A Northern Ireland native, Foy Vance made his way this past week to Boston to play to a passionate crowd at Berklee College of Music's Café 939 The Red Room.
Despite his upbringing in Northern Ireland Foy Vance's sound is largely inspired by the southern United States after having moved to Oklahoma with his father, a preacher, as a child. His sound expresses his roots with his soulful voice, his dependence on an acoustic guitar, and the twang to his lyrics.
Vance is currently touring for his latest album release Joy of Nothing his first off of his new label Glassnote-also home to bands such as Phoenix and Mumford and Sons.
Previously Foy Vance has toured with the likes of Bonnie Raitt, Snow Patrol and Ed Sheeran. He also scored the Oscar-Winning short-film "The Shore" along with David Holmes.
The red lit room – a venue affiliated with Berklee College of Music, was a small and intimate setting with acoustics that allowed for his swelling sound to fill the room. Having a small catalog of music thus far in his career meant that the set list was slight.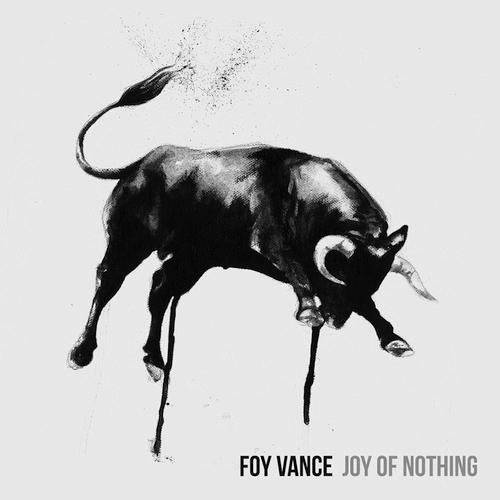 Despite this each song was played with passion and his love of performing and interacting with a crowd was evident from the first song to his final bow.
His album Joy of Nothing is a composite of stories-of love, friendship, loss, his home and the type of happiness that only enlightenment can bestow. The audience was privy to many of his songs off the new album including fan favorites such as "Janey" and an up tempo piece for the singer-songwriter, "Be the Song" which came from his EP Melrose, "Joy Of Nothing" his title track and "Guiding Light" a sing-a-long song that is accompanied by Ed Sheeran on the album.
He also added the crowd pleaser cover of Frank Ocean's "Thinkin' Bout You" with piano accompaniment.
In between songs, he was pleasantly interactive with the crowd, telling stories about the songs he was singing, about how hungover he had been a night before his world tour began, his broken friendships and love life, all with a sweet and humorous edge.
In small settings such as The Red Room it is easy for the crowd to overwhelm the artist but he was effortless engaging and had control of the room.
No more so though than when he sang-the reason most of us were there. If you are a fan of artists such as Bon Iver, Alexi Murdoch or James Blake, Foy Vance is an artist to look into. His haunting and sweeping vocals seem effortless and when you are in a venue listening to him it is calming, his voice no lesser in quality live than it was recorded.
Vance is not very well known as of now but give it some time, and maybe another album with as much high-tier quality as this, and it will not be long before he is playing to audiences that match the scope of his personality and talent.
Leave a Comment