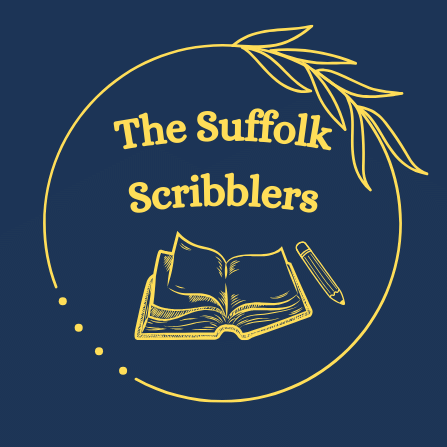 The Suffolk Scribblers, one of the university's newest clubs, looks to offer more opportunities for creative-minded students outside of the classroom. The Scribblers strive to create a collaborative community to work, create and grow together as writers. 
The Scribblers, created by President Lydia Comprosky and Vice President April Banuelos, looks to fill a creative void for students not able to take some of the more artistically-inclined classes for various reasons. 
"My vice president, April Banuelos, and I really wanted to form this because we felt it would be fun. I don't have an opportunity to write here with classes having limited student amounts. I wanted to learn more and expand with the people around us," said Comprosky. 
The club does have a typical regimen for its weekly meeting, but it isn't a rigorous one. The meetings allow each of its members the freedom to be creative by having each meeting begin with a shared presentation, general conversation and a writing prompt. 
"The routine for our meetings is everyone comes in and relaxes, then we begin with a startup prompt that is basically the start of a sentence. We let the writers go wherever their mind goes. We'll share writing if people want to, we won't push people if they're uncomfortable, but we want to make sure that everyone is comfortable in our space and they're able to share what they want to," said Comprosky.
One of the clubs' biggest objectives is collaboration and an essential part of the collaboration process is to establish a comfortable atmosphere for members to share their work, said Comprosky. To the scribblers, making students feel welcomed and included is a priority.   
"To make a comfortable environment, we usually listen to music, be our goofy selves, we joke around, we make sure everyone is able to share and have moments to speak if they want to. We have a very chill, relaxed vibe and [are] not strict because writing is about being open about yourself and being able to explore the thoughts in your mind. This can be uncomfortable so the only way we can have people do that is to make them feel better through a comfortable environment," said Comprosky. 
Since it's the Scribblers first year on campus, social media manager Gavin Reid said the club is aiming to expand its visibility through social media.
"Through social media, we'd like to expand the club and become a larger presence on campus, open the creative field to people who aren't exposed to it within their majors. Hopefully giving them a space where they can and do express themselves and just enjoy their time," said Reid. 
The members hope to expand and turn the club into a platform to share their work, especially secretary Kely Maloney, who hopes to share members' work in a more public setting.  
"Eventually it would be cool to share club members' work, for example, Lydia created a play recently. It would just be nice to share what people are doing within the club to help promote others' work because it's hard as a writer," said Maloney. The Scribblers meet every Thursday during activities period in 73 Tremont room 2100. More information can be found on the club's Instagram @thesuffolkscribblers.