DOJ appeals ruling to invalidate approval of mifepristone, Healey announces executive order
The Justice Department appealed a Texas judge's ruling that would invalidate the Food and Drug Administration's 2000 approval of the drug mifepristone, part of the most commonly used abortion method in the United States April 10, according to the Washington Post.
In the appeal, the DOJ called Judge Matthew Kascmaryk's ruling "unprecedented," and said he "upended decades of reliance by blocking FDA's approval of mifepristone and depriving patients of access to this safe and effective treatment, based on the court's own misguided assessment of the drug's safety," reported the Post.
The DOJ, representing the FDA, asked the appeals court to pause Kascmaryk's order from going into effect until the appeal can be heard. Kascmaryk's original ruling had a seven-day hold on implementing the verdict. 
In response to Kascmaryk's ruling, Gov. Maura Healey held a press conference outside the State House April 10 alongside political allies to outline Massachusetts' plan to protect abortion access in the state, including the purchase of 15,000 doses of mifepristone with the assistance of the University of Massachusetts Amherst. 
Healey denounced Kascmaryk's order as a "political intervention into basic medical care," and emphasized the safety of mifepristone, which is used as part of a two-pill abortion process as well as to manage miscarriages and treat lupus.
Healey announced Executive Order 609 at the conference, which clarifies that medicated abortions have the same protections provided by the 2022 shield law signed by former Gov. Charlie Baker following the Supreme Court ruling that reversed Roe v. Wade. The law expanded access to abortions in Massachusetts and granted protections to abortion providers from facing out-of-state prosecution, according to the Boston Globe.
"As governor, I am committed to making sure we do anything and everything that we need to do here in this state to make sure that in the face of efforts to further undermine … women's freedom, equality, justice, so many things that so many people have fought so long for, that in the face of those efforts, our response in Massachusetts is going to be to double down for freedom," Healey said.
Leave a Comment
About the Contributor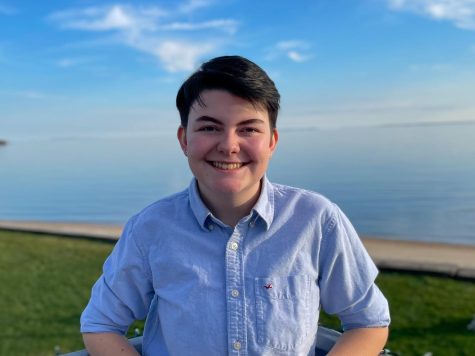 Leo Woods, Photo Editor | he/him
Leo is a senior political science major with a minor in journalism from Clinton, Conn. He has photographed political events, protests, performing arts groups and documented Boston Pride for the People for the History Project. Outside of Suffolk, Leo is an avid Dungeons and Dragons player and podcast listener. After graduation, he plans on attending law school and working in politics.
Follow Leo on Twitter @leowoods108