Women's hockey skates past UNE with shutout win
Suffolk University's women's hockey team hosted the University of New England on Dec. 2 in East Boston, beating the visiting Nor'Easters with a 2-0 shutout victory in Commonwealth Coast Conference play.
The win upped the Rams record to 7-3-0 on the season and 6-1-0 in conference play. They picked up their third win at home this season and second home win against UNE, with a 5-1-0 all time record against the Nor'Easters following Friday's win.
"Emphasizing battling in front, getting sticks in front, limiting our opponents chances," head coach Taylor Wasylk said when asked what made the difference. "Running full steam ahead on offense and trying to keep the puck down in their end, you know, limit them from even having zone time in our D-Zone."
Suffolk controlled play from the start, peppering UNE goalie Delanie Corcoran with 52 shots on goal. They were strong in their own end as well, only allowing 19 shots to reach starting goalie Lily O'Neil, who stopped them all to improve to 5-3-0 this season.
"Lily of course played great, she made some really big saves for us," said Wasylk on the junior goalie's performance. "We don't typically give up a lot of shots, I thought she did a really good job, she stayed focused, stayed alert and active and came up big when we needed her."
The first goal of the game came on a Suffolk power play, with captain Shana Cote finding the back of the net for her seventh goal of the season. Sophomore Leslie Steiner picked up the assist, her third one this season.
The Rams couldn't score on any of three power play opportunities they had in the second period despite sending 16 shots towards Corcoran. O'Neil made four saves on the other end to keep the score 1-0 heading into the final period.
Jesse Kennedy finally got the Rams back on the board, doubling the lead to 2-0 on the fourth goal of the season for the senior. Steiner gave the assist, with fellow sophomore Sam Molind getting the primary assist on Kennedy's goal. O'Neil stopped all eight shots UNE had on goal in the third period to seal up the win.
"We want our forwards to get to their net to cause a little bit of mayhem, a little bit of disruption, screen the goalie," said Wasylk on their offensive approach. "UNE has a very, very good goalie, we know that to get stuff in, to bury pucks, we gotta get to the dirty areas, I thought the girls did a really good job of that on offense."
The Rams played UNE to a 3-3 tie when they played away on Saturday, and will resume play on Dec. 9 hosting conference foe Western New England at 6 p.m. before a non-conference tilt with Trinity College a day later, also at home, to conclude their first semester action.
"I wanna score a few more goals. We're a very offensive team, we have a really good forecheck, we keep the puck in our opponents zone most of the game," said Wasylk when asked what the team should build on. "We're just kind of tweaking things, we wanna see that translate into a few more goals each game, just wanna see the kids bear down a little bit, put some pucks away, and I think we'll have a lot more success."
Follow Michael on Twitter @MichaelNaj3
Leave a Comment
About the Contributors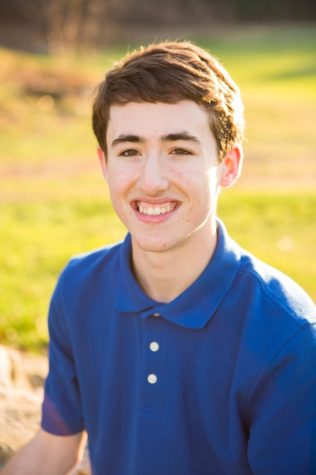 Michael Najarian, Asst. Sports Editor | he/him
Michael is a sophomore print/web journalism major from Framingham, Massachusetts. He's also a member of the Cross Country and Track & Field teams. Outside of running and writing for the Journal, Michael is an avid Boston sports fan who will be seen watching sports quite frequently. After graduation, Michael is looking for a career in the sports industry.
Follow Michael on Twitter @MichaelNaj3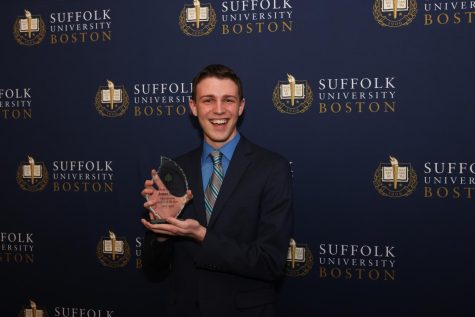 Jamie Taris, Managing Editor | he/him
Jamie is a senior broadcast journalism major and public relations minor from Pelham, New Hampshire. He has a deep passion for sports, especially hockey and football, and hopes to one day be in the sports media field. When he's not obsessing over the latest sports news, you can usually find Jamie hiking or camping in the White Mountains, or spending time with his friends and family.