Political Update: Biden announces Supreme Court Nominee
President Joe Biden announced that he would nominate Ketanji Brown Jackson to the Supreme Court Feb. 25.
If confirmed, Jackson would become the first Black woman and first public defender to serve as a justice on the Supreme Court.
"For too long our government, our courts, haven't looked like America," Biden said in his announcement. "I believe it is time that we have a court that reflects the full talents and greatness of our nation."
Ketanji currently serves as a judge on the U.S. Court of Appeals for the District of Columbia Circuit, and was one of Biden's first nominees at the beginning of his presidency. She was confirmed with bipartisan support in 2021, according to the White House.
Prior to this, she served in the U.S. District Court for the D.C. Circuit for eight years. She was nominated by President Barack Obama and confirmed with bipartisan support in 2013.
During her 2021 confirmation, Republican senators on the judicial committee were concerned about Jackson's views surrounding racism and the justice system, as well as her past as a public defender, reported NPR.
However, Jackson responded, "There is no Supreme Court doctrine that speaks to systemic racism," and that during her time as a public defender, she worked for a large firm and did not choose the clients she was assigned to represent.
Jackson was born in Washington D.C. and eventually graduated from Harvard College and Harvard Law School, according to NPR.
Many at Suffolk were excited about the nominee, as they felt this was an important milestone for the nation. 
Makella Houdagba, a sophomore global business and management major, said this was a significant step forward, and that Jackson's nomination should inspire further diversity in politics.
"This historical Supreme Court nominee is a win for the United States," Houdagba said. "Her story shows a young Black woman, like myself, that hard work, professionalism, and determination will allow you to reach your goals. People should look to this nomination as a door to the possibility of what politics and leadership can look like in the United States: diverse and powerful."
Isabel Greenstein, a senior sociology major, worried that Jackson would face issues in her confirmation because of the Republican response so far.
"I think anyone he nominates will face opposition, it seems like the Republican agenda for the past 30 years has just been to block anything the Democrats are doing," Greenstein said.
Steven Murnane Jr., chair of Suffolk's Student Government Association's Diversity Committee, felt this was an opportunity for the university to reflect upon itself.
"As we see important public roles being filled by women of color, it is important to revisit what Suffolk University is doing to support its founding goals of increasing diversity and inclusivity to
create an environment intolerable to bias and discrimination," Murnane said. "The status quo must always be challenged, and we must push ourselves to do more for students of color, in order to support the goals of any future Judge Jacksons here at Suffolk." 
Leave a Comment
About the Writers
William Woodring, News Editor | he/him
Will is a junior majoring in public relations. He is originally from Medway, Ma. In his free time, he enjoys listening to music, writing, reading, and running. He is interested in political journalism and hopes to go into politics after graduating.

Follow Will on Twitter @woodringwill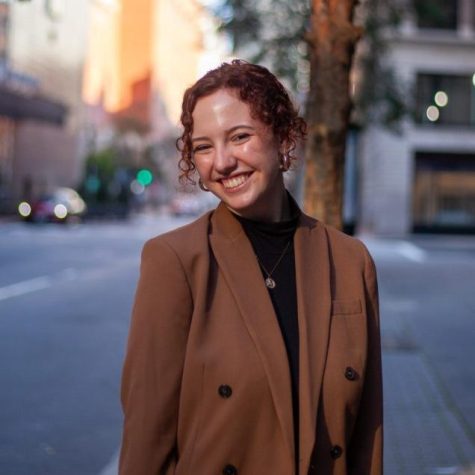 Shealagh Sullivan, Editor-in-Chief | she/her
Shealagh is a junior double majoring in journalism and international relations from Ashby, Mass. In her spare time, she enjoys reading, finding a new favorite coffee spot and exploring Boston. She is a huge art lover and wants nothing more than to see the Van Gogh Museum in Amsterdam. After graduation, Shealagh hopes to be a political journalist in Washington D.C.
Follow Shea on Twitter @ShealaghS.