Former congressmen discuss bipartisanship, forming political careers with students
The Suffolk University Democrats and Republicans welcomed former Reps. Scott Klug and Larry Larocco to discuss current events and their roles in politics with students March 1 as part of the Congress to Campus program.
Members from SU Democrats and SU Republicans met during activities period in Sargent Hall to sit down with the former congressmen to ask questions about their political perspective and the future of America's democracy.
Klug, a republican, served as a U.S. representative of Wisconsin from 1991-1999. Larocco, a democrat, was a representative of Idaho from 1991-1995. The two connected during their time in Congress and have remained friends since.
Neither Klug nor Larocco intended to go into politics when they were growing up. Klug was a journalism major in college and wanted to work in the foreign service or as a journalist overseas. Larocco was a communications and sociology major, and joined the U.S. Army in 1969.
Larocco began his career in politics during the late 1970s when he became northern Idaho field coordinator for Senator Frank Church and later ran his 1976 presidential campaign. In 1990, Klug ran for Wisconsin's 2nd Congressional District and won.
They spoke about the career trajectory of fellow congresspeople in their class, whether they worked as lawyers or held jobs completely separate from their political careers. They agreed that while they valued their time in office and their contributions, they did not regret retiring once they felt they had done their due diligence.
"I had a wonderful win and a great eight years, but I didn't want to make a career out of it," Klug said. "I don't think it's meant to be a career. I think it's a window of public service."
When asked about his proudest accomplishments while in office, Larocco spoke about a bill that established a 484,000-acre national conservation area in Idaho. It was passed in both the House and the Senate and was signed into law by President Bill Clinton. Named the Snake River Birds of Prey National Conservation Area, it is the largest habitat of birds of prey in North America.
Klug did not have any bills passed, as he said that he and other republicans dedicated their time to striking down bills presented by democrats, who controlled the House, Senate and executive branch at the time.
One student asked about the kind of person it takes to become a congressperson. Larocco said that most people's understanding of congresspeople comes from those who are routinely outspoken or in the news, which doesn't include hundreds of other members of Congress that aren't as prominent in the public eye.
Klug said there is a wide variety of personalities in Congress and there isn't one "correct" way to become and serve as a congressperson. He said that those interested in running for public office shouldn't be discouraged by who they see on television.
"You can't win if you don't run," Klug said.
Larocco and Klug ended the discussion by talking about bipartisanship during their time in office and America's changing political climate. Both expressed their support for banning insider trading for congresspeople.
"Cut it off," Larocco said. "You've got to have some arms-length stuff."
They also emphasized the need for both sides of the aisle to include those in the center in political conversations and legislation, instead of edging them out with further polarization.
For news about more events, follow SU Democrats and SU Republicans on Instagram @sucdemocrats and @suffolkrepublicans_.
Follow Leo on Twitter @leowoods108
Leave a Comment
About the Writer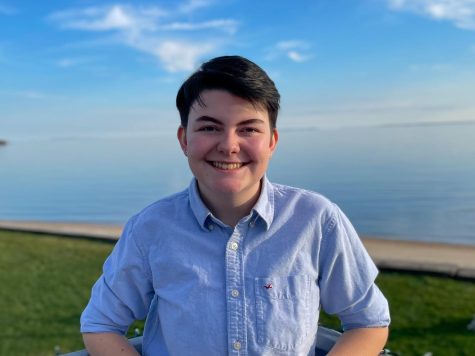 Leo Woods, Photo Editor | he/him
Leo is a junior political science major with a minor in philosophy from Clinton, Conn. When he isn't writing for The Journal, you can find him walking around Boston with his camera taking pictures of the city. He is passionate about politics, Mexican food, and Dungeons and Dragons. In the future, he plans on attending law school and permanently moving to Boston.
Follow Leo on Twitter @leowoods108