OPINION: Let's be open to Kanye West's stem-player
If you live in the bubble that I painfully reside in, you'd agree that 2022 has solely been about two things: Kanye West and rethinking how we should consume music in the 21st century. (Okay, maybe there's just not much going on in my own life.)
With Neil Young boycotting Spotify and a premature celebration for a CD revival, a conversation against streaming services has grown more prevalent, and while it's unlikely that Crosby, Stills and Nash have any drop of Gen Z appeal to make a dent in Spotify, it still begs the question: Are we in need of a change with how we listen to music?
Kanye West seems to think so.
If Ye's mammoth-sized boots have distracted you from everything else he's been up to, let me enlighten you: him and Kim Kardashion split up, he had a one-month fling with Julia Fox, he started a one-sided beef with Pete Davidson, he said he'd send "a hundred goons" to SNL and he announced that his new album, "Donda 2," will not come to streaming services and will instead be put on his $200 "stem player," a device that would allow fans to manipulate and mix the album themselves.
As great as it is to imagine Kanye sending a hundred goons into 30 Rock wearing the Yeezy-Gap hoodie, my immediate interest goes toward his protest against streaming platforms, which may actually be his most interesting idea in years. 
If you're out of the loop, Kanye's stem player was announced in August during the erratic rollout for "Donda." 
According to Kanye's site, the device gives fans "Donda" as well as the ability to "control vocals, drums, bass, and samples… isolate parts, add effects, [and] split any song into stems." This could lead to remixing, insight on production techniques and karaoke for all those interested in doing their own rendition of the "Donda Chant." 
At first, it was a novelty piece for die-hard fans with too much money but now, Kanye wants it to be the sole medium for his music, and for a couple of reasons, it's worth being open to. 
For one, if an artist like Kanye is able to afford to abandon streaming platforms, which have notoriously underpaid artists for years, there's no reason why he shouldn't.
According to a 2018 Rolling Stone article the "average per-stream payouts from [Spotify] are between $0.006 and $0.0084," a pay which seems fruitless for someone like Kanye who is able to make his money elsewhere.
I understand this is not an affordable option for smaller bands but, if it's successful, this could be an opportunity for the general public to learn to question the ethics, or lack thereof, that streaming services are accompanied by.
Secondly, it may be time for a true revival of physical media.
Now, this side of the argument is full of my own elitist opinions that I'd like the world to abide by but stick with me.
As somebody who began buying and listening to CDs in the last year, I've learned to love the benefits as well as the ritual that comes with the physical format.
When I take the disc out of a jewel-box and into my precious boombox I am letting go of my control. I am unable to hit shuffle, add songs to a playlist, browse through a plethora of apps… Instead, I am forced to sit there, letting the music soak in on its own.
It's no secret that streaming services have given us a need for instant gratification, so why not fight that need? 
Albeit, I don't think the stem player can revise the music business on its own but as Kanye is amidst a long running list of controversy, this specific vision feels like it may only do more good than bad.
That is, if it's genuine.
It's hard to ignore the heavy $200 price tag which causes "Donda 2" to be out of the question for those unable to afford it. This, unfortunately, goes against my personal favorite Kanye tweet: "Let the kids have the music," which he said during his dispute with Jay-Z in 2017, over streaming rights for "The Life of Pablo."
During the peak of the streaming wars, in which platforms tirelessly bickered for album rights, Kanye's tweet felt revolutionary for the thousands of fans stuck in the middle of the tug-of-war instilled by ego-driven millionaires. 
Now, it's just a reminder that this tug-of-war never really ends.
For a service that once felt like a cutting-edge dream, streaming now feels like a convoluted "be careful what you wish for" scenario. Though we've made room in our homes, letting go of our DVDs and CDs, we've welcomed in a hopeless reality that music may no longer be an artform that an artist or fan can ever truly own.
If there's still time, maybe we need to rethink things.
Leave a Comment
About the Contributor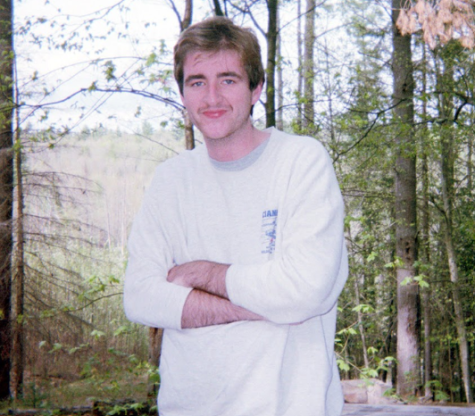 Colin Doherty, Staff Writer | he/him


Colin is a junior English major, concentrating in Public and Professional Writing. His writing stems from his grueling love for all things pop culture, with music as his main focus. Colin loves to spend his time at house shows and arguing over where the best burrito in Boston is.