Life, art and music collide in 'Painted Alice'
Suffolk's Performing Arts Office is revisiting a play that was first done on campus 16 years ago, but with a new musical twist.
"Painted Alice" debuted as a non-musical play in 2006, having been written by local playwright Bill Donnelly. Since then, it has been made into an off-Broadway musical.
The musical follows the beloved characters from "Alice in Wonderland," but in a reimagined way. Alice is depicted as a painter who falls into one of her own artworks and must navigate the world inside.
It's not often that PAO gets to put on the same show twice, especially in completely different formats. PAO director Kristin Baker got the chance to direct both adaptations of the show. 
"When I first heard the music … part of me was thinking, 'Oh this was meant to be a musical all along, of course it's a musical,'" Baker said. "The original piece was very musical in its text and tone, so the addition of the songs, I think, really helped to tell the story. So it doesn't feel like an add-on; it feels like it's coming to be the thing it was always meant to be."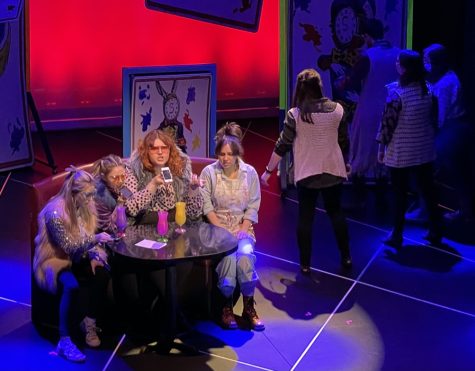 Not only has it been 16 years since Suffolk first premiered "Painted Alice," but 2022 also marks the 20th anniversary of the Pioneer Performance Series, which was created just one year after PAO was founded. 
The series began as a way to connect faculty and staff with students in a theater setting and bring new aspects to shows. 
"In all honesty, part of it was trying to see how we could honor and celebrate the 20th anniversary of this series …" PAO Associate Director Kathy Maloney said. "What would speak to the times?" 
Past faculty and staff performers of the performance series have been an office coordinator from Suffolk's English Department, a director of Health Services, a residence director, an associate dean of students and the current dean of Suffolk's law school, Andrew Perlman.
PAO's most frequent faculty collaborator for the series is CJN Associate Professor Vicki Karns, who is retiring after this academic year.
"The goal is to try and give layers to the production, the students and the faculty of the show so that everybody is getting something more from it," said Maloney.
When it came to choosing a show during the unstable time that is the pandemic, the students and staff behind the series wanted a show that would work with a smaller cast to be safe with COVID-19 protocols.
"We didn't know what we were going to be able to do or not do … this show talks about what it means to create art, to be an artist and how that affects you. That message is as strong today as it was when we did this show back in 2006," said Mahoney.
Baker echoed these remarks and how much has changed since she first directed "Painted Alice."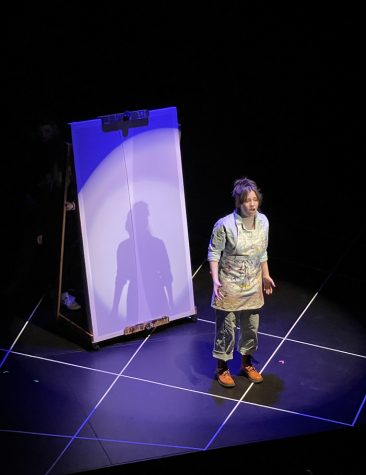 "Music is such a bullet train to emotion … Something more jarring to me than the transition from straight play to musical, has been the difference in who I am and who we all are, and where we are," said Baker.
"When I first directed this show, I was new to the job, new to the school, I didn't have any kids," Baker continued. "I'm no longer any of those things, and we are coming out of a pandemic. I think the role that creativity and creative expression plays in our lives has really been sort of put in some sharp relief over the past two years."
Baker is excited to revisit Alice and explore how the meaning of the play has evolved.
"Coming back to this piece, I have a lot of compassion for Alice and how her art has to mean something," she said. "It has such great value and importance, and getting it out is such a struggle for her, but it's also so core to who she is and how she is in the world."
Performances will be held Feb. 24, 25 and 26 at 7:30 p.m., located in Modern Theatre. 
Tickets are free and can be purchased here.
It should be noted that this show contains mentions of drug use and suicide.
Follow Hailey on Twitter @haileycampbell.
Leave a Comment
About the Contributor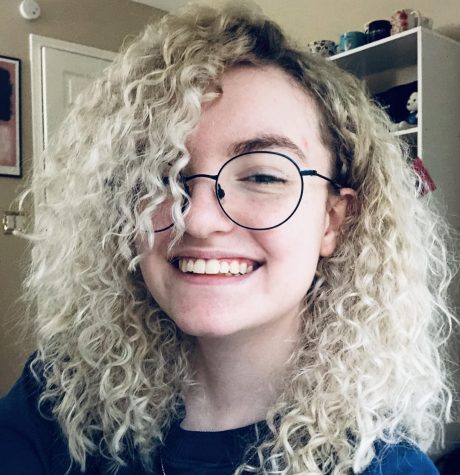 Hailey Campbell, Staff Writer | she/they
Hailey is a sophomore from Houston, Texas, and is a political science major. She enjoys spending her free time collecting coffee mugs, catching flights and wandering museums. She has moved around the country a ton and will happily talk your ear off about it. After graduation, she wants to be a lawyer in a big city.
Follow Hailey on Twitter
@haiIeycampbell