OPINION: Being a journalist opens doors
Have you ever wanted to be the person in the movies who holds the recorder up to a source, getting the perfect sound byte? What about speaking to people who under normal circumstances, it would be rude to ask about their personal trauma? I have. 
Being a college student was always a dream that seemed unattainable, but being a journalist was something that seemed even further out of reach. When I came to Suffolk, I didn't really consider that I would be able to begin my journey towards being a reporter, or that it would open incredible doors for me. 
When I first heard of The Suffolk Journal, I was nervous to join. I was worried I wouldn't have what it takes to write articles on deadline. Taking the leap and believing I could get out of my comfort zone and trust the team at The Journal was the best decision I've made since accepting my place at Suffolk.
Since I started writing for The Suffolk Journal and taking classes in the CJN department, I've had access to events and interviews that have blown me away.
It started innocently enough, with me just wanting to review a new album I really loved and now, almost two years later, I have had incredible opportunities. 
For classes, I spoke to sexual assault and domestic abuse survivors, giving them a platform for their stories. I went to art openings with passed champagne and spoke to small businesses that help fight addiction by growing coffee. I interviewed someone who was shot in the head and is now a motivational speaker against bullying and gun violence for my capstone class. 
This degree has opened up experiences for me that I have always wanted. I  always wanted to be the person behind the scenes, giving a voice to those who can't speak for themselves. I've also always  wanted to hang out at cool exhibits and feel like I belonged there. 
This degree has not been easy for me to obtain. I've been in school for well over four years and struggled to reconcile my life outside of Suffolk's walls with the ones that allow me to explore my creativity. At the end of the day, I'm glad I took the leap to follow my dreams. 
The lessons I have learned from pursuing this degree and this particular extracurricular activity will serve me after graduation in a few months. I'm more confident in my ability to work within the confines of journalism. I have faith that I can take leaps and learn from my mistakes, my triumphs and my overall journey. 
I can't encourage those who want to take a similar leap enough. Go for it, sign up for the club you're eyeing. Take the difficult assignments; put yourself out there. You have to be able to make that leap without worrying about falling, because these experiences are what lift you up.
Leave a Comment
About the Contributors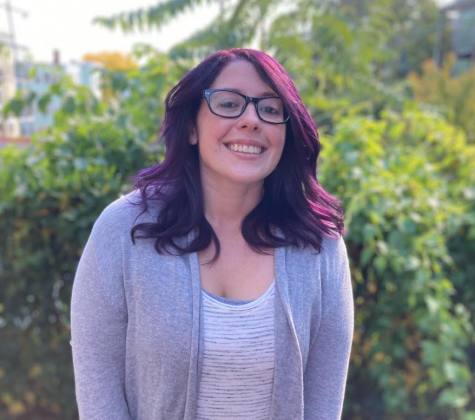 Ashley Fairchild, Asst. Copy Editor | she/her
Ashley
is a senior majoring in print/web Journalism. Outside of Suffolk, she can typically still be found with her nose in a book and her hand wrapped around a coffee mug. She enjoys lifting weights, finding new cafes and most importantly, playing with her dog, Pepper.
Follow Ashley on Twitter @AshleyFairchi14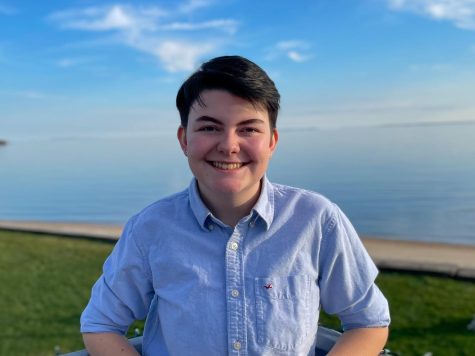 Leo Woods, Photo Editor | he/him
Leo is a junior political science major with a minor in philosophy from Clinton, Conn. When he isn't writing for The Journal, you can find him walking around Boston with his camera taking pictures of the city. He is passionate about politics, Mexican food, and Dungeons and Dragons. In the future, he plans on attending law school and permanently moving to Boston.
Follow Leo on Twitter @leowoods108