OPINION: Why I'm not watching the Winter Olympics
When the world watched the 1936 Olympics in Nazi Germany, they never could have imagined that in the years to come the host government would murder millions of its own citizens in the biggest genocide in human history. 
The only difference between the 1936 and 2022 Winter Olympics is that we know the Chinese government is currently committing genocide against the Uyghur people, a predominantly Muslim minority group in China.
But where is the Jesse Owens of these Olympics? The image of Jesse Owens standing triumphant as he accepts his gold medal in 1936 while those around him saluted the Führer is one of the most iconic images in all of sports and civil rights history. 
Today's Jesse Owens is nowhere to be found. 
Instead, our corporations blindly sponsor these games taking place mere hundreds of miles from the re-education camps, where the Chinese government is reportedly sterilizing an entire population of people. 
Our athletes seem unphased, perhaps due to the lack of media coverage of these tragedies. And if you're an athlete here in America who openly speaks out against the Chinese Communist Party, you'll get traded from the Boston Celtics to the Rockets and then immediately cut, such as the case of Enes Kanter Freedom. 
One would think that in the face of rising world tensions, which include increased Chinese aggression towards Taiwan, the Biden Administration would boycott these Olympics entirely. But a diplomatic boycott, which other countries have joined in, seemed to be enough to protest mass human rights abuses and the questioning of Taiwanese sovereignty. 
Although I will admit, leaving it up to our athletes to show it to the Chinese has been entertaining. Seeing Chinese soldiers salute our flag after Lindsey Jacobellis won America's first gold medal was a scene for the Fourth of July.
This issue goes beyond partisanship. Former President Trump's Secretary of State Mike Pompeo on his last day in office released his determination that China had committed human rights abuses and "genocide against the predominantly Muslim Uyghurs."
Early into his tenure, current Secretary of State Antony Bliken was asked if he agreed with Pompeo's conclusions. 
"That would be my judgment as well," Blinken said to Fox News. 
Sports are one of my passions, and not watching the Olympics has been difficult for me. Hearing John Williams' Olympic theme on the TV is something I treasure, but the Chinese Communist Party is not fit to host these games, regardless of their human rights abuses. The entire world has noticed their incompetency on multiple levels.
Athletes have complained about the terrible state of quarantine hotels. The Associated Press has reported that athletes have been subject to poor food and a lack of training equipment for athletes who test positive for COVID-19. 
"My stomach hurts, I'm very pale and I have huge black circles around my eyes. I want all this to end. I cry every day. I'm very tired," said Russian biathlon competitor Valeria Vasnetsova in an Instagram post from isolation. She added that the food was "impossible" to eat, citing charred meat on a bone.
China has also embarrassed itself in terms of athletic facilities. An image of the Freestyle Skiing Stadium recently went viral for its unique placement: in the middle of a power plant that looks like it belongs in a post-apocalyptic Micheal Bay movie. 
There is nothing I enjoy more than watching athletes represent my country and seeing our flag hoisted after a victory. But I cannot bring myself to watch these games when they are serving as a backdrop to so much evil.
Leave a Comment
About the Contributor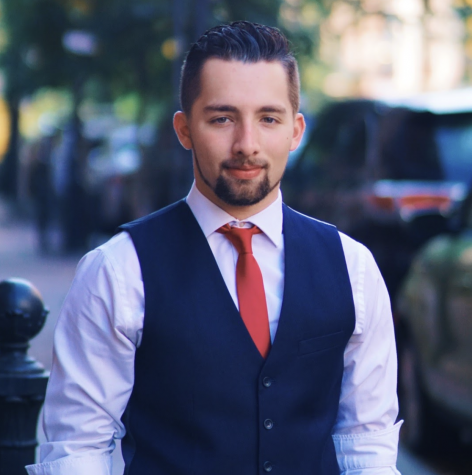 JD Conte, Sports Editor | he/him
JD is a senior from Wallingford, Conn. double majoring in political science and broadcast journalism. Aside from writing for the journal, JD can often be found in Studio 73 working on his broadcast skills. Off-campus JD can be found watching all the Boston and UCONN sports teams. He enjoys spending time with his family and friends in various spots around the city, especially in East Boston and the North End. After graduation JD hopes to work in a newsroom full-time or pursue a career in the sports industry.
Follow JD on Twitter
@jdconte617
Email him at
[email protected]