A Frida Kahlo immersive experience comes to Boston
Immersive art has taken hold in Boston. After the popular Van Gogh immersive exhibit took off, the team behind it turned their sights on another artist – Frida Kahlo. 
Maria Shclover and Irina Shabshis, the founders of New York-based Maestro Immersive Art in partnership with Lighthouse Immersive, worked with an Italian creative team to make the Kahlo immersive experience into a multi-faceted and all-encompassing journey.
The team, including creator Massimiliano Siccardi, composer Luca Longobardi and creative director of animations Vittorio Guidotti, created the experience using pictures from Kahlo's life, her paintings and an original musical score. 
"It's a very educational show. It's not just pictures, it's moving pictures, musical scores, it's very sophisticated," Schlover said. 
The team was able to secure 99 paintings from the Bank of Mexico, which owns the rights to Kahlo's work. 
The website notes that there is 500,000 cubic feet of art, 90,000,000 pixels and 1,200,000 frames of video in the exhibit.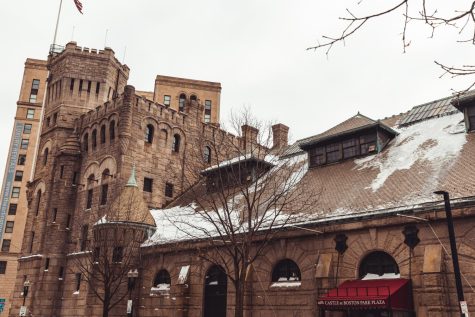 "The combination of music and performing arts, even just art itself, makes the whole experience absolutely amazing," Shabshis said. "Immersive exhibits are the way to go now. It's new and accessible."
Shclover explained that the exhibit is accessible in three parts. One is a flower wall celebrating Kahlo's "special relationship with flowers and plants," Shclover said. There will also be a nod to Kahlo's style and how she dressed.
According to FridaKahlo.org, Kahlo was diagnosed with Polio at the age of six, which gave her a physical disability, one she covered with her sense of fashion. She was also in a bus crash that left her in a full-body cast and had to paint using a special easel that her parents built for her while she was bedridden.
"She purposely mixed traditional Mexican and German fashion to create her personal and political style," Shclover said. "This show will give the opportunity to learn about her life, her colors, her suffering."
The last portion will be the immersive experience. Guests will be able to scan a QR code upon arrival, place their phones in a frame and have access to five of Kahlo's self-portraits in which Kahlo's gaze follows the guest and also allows them to take a selfie with her. 
"Frida's life was so fascinating. She was a feminist, a strong woman who could do anything," Shabshis said. "We decided to present Frida because of the combination of a stormy personality and the vibrant colors make it wonderful. We step inside the life and love and art."
The exhibit will be hosted at the prestigious landmark artspace at The Castle at 130 Columbus Ave. in Boston. The show will run from Feb. 10 through early May. 
Proof of vaccination will be required in accordance with the City of Boston's vaccine mandate, and masks will be required by all participants, regardless of vaccination status. 
The Lighthouse Immersive has the art space at The Castle for the next year and plans on having more immersive exhibits after Kahlo's. 
Those interested in diving into the world of Kahlo can purchase tickets here. 
Follow Ashley on Twitter @Ashleyfairchi14.
Leave a Comment
About the Contributor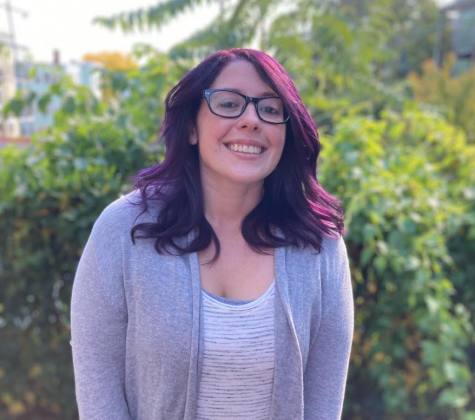 Ashley Fairchild, Asst. Copy Editor | she/her
Ashley
is a senior majoring in print/web Journalism. Outside of Suffolk, she can typically still be found with her nose in a book and her hand wrapped around a coffee mug. She enjoys lifting weights, finding new cafes and most importantly, playing with her dog, Pepper.
Follow Ashley on Twitter @AshleyFairchi14