Fall in love to the sound of music with the best Valentine's songs
There is only one thing that can bring a bright red into the cool blues of winter: Valentine's Day. 
Some people live for it. They love gifts, flowers and the abundance of chocolate. On the other hand, others would rather curl up in bed, cuddle their favorite pint of Ben and Jerry's ice cream and watch "The Notebook" as many times as they can within 24 hours. 
A holiday entirely dedicated to the idea of love pushes romantic comedies, sappy novels and cheesy songs into the spotlight, even if it's just for the first two weeks of February. 
In honor of Valentine's Day 2022, let's break down some of the greatest love songs of all time. You can follow along and listen to fan favorites here, and ask your valentine to 'be mine' to the sound of one of these tunes.
"Unchained Melody" by The Righteous Brothers
An undeniable classic, "Unchained Melody" by The Righteous Brothers is a smooth track where the idea of milkshake lovers of the '50s comes to life. The song, with an instrumental made up of orchestral strings, acoustic guitar and simple drum beats, brings the listener back to the '50s when the song was originally released. How can you not imagine the song playing on a jukebox as a young couple sip a single chocolate shake from two straws?
The song was most notably featured in what is considered the most memorable scene from the 1990 film "Ghost." Starring Patrick Swazye and Demi Moore, Swazye's character, Sam Wheat, is murdered in front of his partner, Molly Jensen (Moore). Returning as a ghost, Wheat stays close to Jensen in the days following his death. One night, as she molds pottery in their Manhattan apartment, the ghost of Wheat is there with Jensen. The amount of love and sexual tension in this scene, portrayed flawlessly by Swazye and Moore, has made it one of the most romantic movie scenes to date, partially due to the notes of "Unchained Melody" that run in the background.
Nearly all of "Lover" by Taylor Swift
Taylor Swift's seventh studio album, fittingly titled "Lover," conceptually captures what it means to be in love. The title track is now a go-to first dance song at weddings, as the easy drums and basic acoustic guitar chords make a perfect, slow and easy-to-dance-to beat. The lyrics themselves can be seen as wedding vows, sung by Swift to her partner. She sings "With every guitar string scar on my hand/I take this magnetic force of a man to be my lover/My heart's been borrowed and yours has been blue/All's well that ends well to end up with you," pledging her devotion in vows to be held forever. 
The album is full of songs about falling in love, particularly track six of the album titled "I Think He Knows." In the upbeat song, Swift gives her listeners an inside look into the first phases of crushing on someone. She describes the excitement of getting to know them, the playful back and forth of wondering if they feel the same way and the ongoing giddiness of the first moments spent together. She is honest in her descriptions, too, and mentions the awkward but heated tension that fills the moment.
In "It's Nice To Have A Friend," Swift uses drums, subdued trumpets and, uniquely, plucked harps to create a soft and comfortable background to the story of friends-turned-lovers. It's the shortest song in Swift's discography and it hides away in the last few songs of the track list, but it seems to fully represent the message of the album. The way the words are evenly sung over the beat has it feel almost like poetry, and it provides a beautiful story that only Swift could convey so simply yet effectively. 
"Iris" and "Come to Me" by The Goo Goo Dolls
The Goo Goo Dolls' "Iris" is arguably one of the most well-known songs of all time, making it an easy top contender for one of the greatest love songs. Played often on the radio and popularized in the 1998 romance film "City of Angels," it's impossible to miss. The song is a power ballad, featuring intensely vulnerable lyrics over a soft rock instrumental. The build in tempo and complexity gave the song just enough to keep pop radio listeners interested (for two decades), and the lyrics show off the intimacy of truly opening up and getting to know someone as you fall in love. 
In 2013, the band released their tenth studio album "Magnetic," which featured a track titled "Come to Me." The song, which was the second single of their album, is the more mature and far less broody older sibling to the '90s hit "Iris."
The song wasn't nearly as popular or successful as the band's most popular hit, but, in many ways, "Come to Me" is a million times better. It's far more simplistic, with an indie/folk undertone to the instrumental. The song, through its lyrics and upbeat tone, conveys the highs of being utterly in love with someone. The Goo Goo Dolls manage to tell the story of a couple whose relationship seems to fall apart, only to fall back together 10 times more beautiful and honest than any time before. 
"Show Me Love" by Laura Mvula
Despite being a song about losing love, this song expresses the true meaning of loving someone so much that, even when they are no longer there, the love they gave was more important and influential than any other love could ever be. 
The slow build-up of the song is partially what forces the intensity of the message. The strong beat, echoing background vocals and enticing voice of Laura Mvula pulls you into the lyrics. She immediately puts the listener into a position of heartbreak, her voice echoing "where are you?" as she searches for something to fill the hole left by her former lover. 
Mvula describes every good thing this person gave to her: they showed her how to love herself, others and what the meaning of love truly is. They opened her eyes to everything the world can offer once one has experienced something as moving as a true first love. 
The complexity of the overlapping piano chords and vocal melodies alongside the heart wrenching situation described in the lyrics can't help but have the listener craving a love like the one that's described here, even if it ends in the worst pain imaginable. 
"Take Care" by Beach House 
Beach House's "Take Care" is arguably the most romantic song of all time. In the track, the duo sing about taking care of someone, and loving someone so wholly despite their flaws. Whether it's a broken leg they can't walk on or a mental illness that drastically affects day to day life,Beach House manages to express that no matter the obstacle, they love someone so dearly that they would rather do nothing but help them through it. 
The song acknowledges the hardships of being in love with someone with baggage regardless of what that baggage may be. Beach House points to this in their lyrics, noting that despite the amount of passion and care felt for each other, it's overwhelming, overpowering and honestly, quite scary. 
They sing "Hillsides burning, wild-eyed turning 'til we're running from it." They reference that, even if their lover isn't ready for that support right now, they are happy to wait until the time is right: "I'd take care of you if you'd ask me to; In a year or two."
The song ends with two minutes and thirty seconds of the repeating line "I'll take care of you, take care of you, that's true." The song fades out slowly, taking lead singer Victoria Legrand's voice with it. 
The ending of the track is a much needed line of reassurance for the subject of the song, as Legrand promises her partner over and over again that she's there for them, no matter what, and she's not going anywhere despite what they bring along with them. 
Some honorable mentions include "Yellow" by Coldplay, "Somethin' Stupid" by Frank and Nancy Sinatra and "At Last" by Etta James. 
Follow Emily on Twitter @emilyhbeatty
Leave a Comment
About the Writer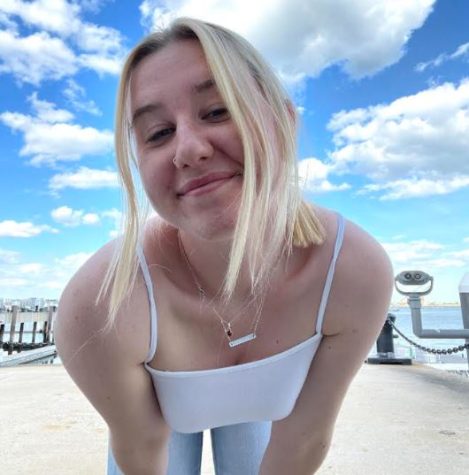 Emily Beatty, Arts & Entertainment Editor | she/they
Emily is a senior English literature and print/web journalism double-major from Canton, Mass. After joining The Journal amidst a pandemic, Emily can be found writing about all things music and pop culture. When not writing, she can be found working, listening to music (probably Taylor Swift) and with a half empty cup of iced coffee in hand. After graduation, Emily hopes to continue to cover music for local publishers in Boston.