Take care with Pinegrove's new album '11:11′
On "Habitat," the seven-minute opening from Pinegrove's fifth record "11:11," frontman Evan Stephens Hall reflects and digests the trepidation of the last two years. As his lyrics suggest, he wishes to see "the present tense in retrospect."
 Wistfully, as the birds chirp behind his vocals, Hall sings "In the morning I'll go/through the cold, but not alone," a reminder for his audience that he's still with them, no matter the situation. 
This familial attitude feels faithful to past Pinegrove records, for Hall has always appeared like a tour guide through one's coming of age. On "11:11," Hall has never wanted to guide us more.
Pinegrove, the prolific indie-rock troop from New Jersey, have done their fair share of growing up in the last decade. Dating back to 2010, Hall has sung about the losses we exhibit throughout our lives, from ex-girlfriends to old friends. But with their new record, Pinegrove has zoomed out, looking at the loss of something even more substantial.
Replacing individual pain for the natural world, Hall has become engrossed by the politics of the U.S., specifically issues involving the unceasing climate crisis. 
This became publicly aware in August when Pinegrove came out with what may have been intended to be the crux of the tracklist: "Orange," which has Hall crying out "Today the sky is orange/And you and I know why." 
This track, despite how true it may be, feels as though it is made for vapid 20-something-year-olds to post on their Instagram stories, only after feeling ramped up by a Vox video. It's an unflatteringly blunt track, possibly for the purpose of attention-grabbing, but it feels like a waste of space in a tracklist stuffed with a lot more interesting perspectives on the subject. 
With that said, "11:11" is still nothing but genuine. Hall is a tender yet frightened caretaker for his audience, attempting to supply comfort in fear despite his own unease. 
"Flora" brings the record's agitated contents into a seemingly brighter and much giddier tune. On the face of it, the merry guitar and lighthearted tone of Hall's voice makes "Flora" feel like the hidden paradise in the ghastly forest "11:11" puts you in. 
But then you dig a little deeper, something most Pinegrove songs require and deserve, and you hear Hall sing "I'm walkin' outside/Nothing feels good," and suddenly the sunshine becomes our enemy, burning our skin and radiating even more dread. 
As the song comes to a close, Hall's voice slows down, reluctantly singing "I'm praying now, to the forest, to the flora, to the floor now."
The album's  centerpiece is a bittersweet ballad called "Respirate." Here, Hall takes your hand and walks you through his melancholy forest, telling you to "Take it day by day/And just do your best to respirate," the reassuring lesson that "11:11" wants to teach. 
It's easy to get lost in this song, for during its less-than-three-minute runtime, it can feel like forever in the most cathartic way possible. 
For the last 10 years of Pinegrove's career, Hall has reminded us of our pain without much advice at all. 
Focused on isolated affliction, albums like "Cardinal" and "Skylight" feel like mirror images of our own lives, not knowing how to get better– most likely a symptom of their emo roots, yet they have always done it masterfully. 
On "11:11," Hall is more selfless and compassionate than ever before. No longer is he merely twisting the knife, reminding us of our own personal hell, but now he's giving us a helping hand, letting us know that being hurt together feels much better than being hurt alone.
Hall's raspy voice gives a sense of worn out pain, the same worn out pain we can hear in our own heads, a voice that we thought only we could comprehend. 
The last verse of "Respirate" feels directed towards us all, saying "No one's gonna rescue us/No one'll care if we spend our lives up/But I care now/I'm not going to let you down."  
In an interview with "Melodic Magazine," Hall said "Respirate" was the heaviest song they've done yet. Though the heaviness is apparent, it's not in a way that will depress you nor cause unease. Rather, it feels like a heavy hug from an older brother, a hug that you don't want to let go of. 
That's what most of "11:11" feels like. It is undoubtedly the same band that sang about "washing windows with Angelina" and being "totally nervous to go to Japan," though this time things feel a lot more dire. It's scary at times, and it can even feel a little unnatural.  In the end, you wouldn't want to go through the cold with anybody else.
"11:11" is out now on Rough Trade.
Leave a Comment
About the Writer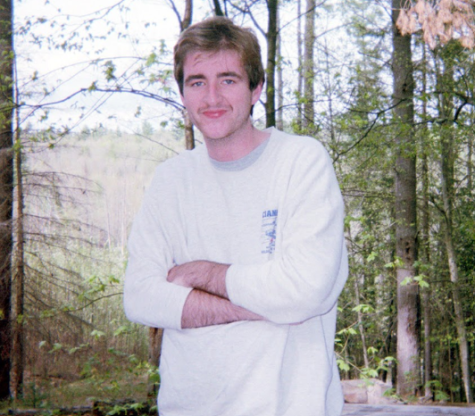 Colin Doherty, Staff Writer | he/him


Colin is a junior English major, concentrating in Public and Professional Writing. His writing stems from his grueling love for all things pop culture, with music as his main focus. Colin loves to spend his time at house shows and arguing over where the best burrito in Boston is.