'Euphoria' returns for an explosive second season
TW: drug usage
Contains spoilers for season one of "Euphoria" 
HBO's critically acclaimed show "Euphoria" has returned to the small screen for a second season, pulling out another round of intense romance, drama and drug addictions to captivate audiences along the way. 
In last season's finale, creator Sam Levinson left fans reeling with a massive cliffhanger: the main character Rue Bennett, played by former Disney star Zendaya, relapses after weeks of sobriety due to suffering a major heartbreak at the hands of her love interest Jules (Hunter Schafer). 
The show's first season featured other storylines, such as the ups and downs of Maddy (Alexa Demie) and Nate's (Jacob Elordi) toxic relationship, Cassie's (Sydney Sweeney) relationship and pregnancy scandal with Chris McKay (Algee Smith) and Kat's (Barbie Ferreira) short-lived porn career that ends with her dating a boy with a striking resemblance to a golden retriever. 
Levinson does a phenomenal job of interweaving half a dozen disconnected stories into one comprehensive plot, narrated by 17-year-old drug addict Rue, which makes it even more challenging to follow. 
This idea carries itself over into the second season, and Levinson mirrors the storytelling strategies he used the first time around to further develop some secondary characters that didn't get enough of the spotlight in season one. 
Why fix it if it isn't broken, right?
With a new season comes new characters, and, though Fezco (Angus Cloud) was seen throughout the first season, these first few episodes allow fans to further explore the mysterious drug dealer. 
The season premiere revealed the story of Fez's childhood, and shows how he became the heir to a dynasty of dealing to high schoolers. His younger brother Ashtray (Javon Walton) is also given a bit of a back story, but his true origins have yet to be revealed. 
Elliot, played by musician Dominic Fike, is the true breakout star of the second season of "Euphoria." Levinson capitalizes on Fike's musical talent and has Elliot strumming simple chords on an electric guitar that accentuates whichever scene he is taking part in at the time. 
Elliot is another drug addict, and he becomes fast friends with Rue. 
Fike, an underground artist by all definitions, has come into his own through the character of Elliot and has left fans anxiously excited to follow his story. The first season had so many beloved characters, Levinson was risking serious backlash by adding someone new to the roster so soon. Fike, however, plays his character as if he has been here all along, and proves that Levinson's faith was not misplaced. 
The second season of the hit show is just as aesthetically pleasing, visually and audibly, as the first. The cinematography of the first season was part of the reason it claimed so much critical praise, and the same film techniques are maintained in the current season with particular attention focused on lighting and color. 
This season's soundtrack is just as stellar as the first, featuring some of the core tracks from the band Labrinth's score that was made specifically for the first season. The new season features newer popular songs, such as "seaside_demo" by SEB, older songs like "It Ain't Over 'Til It's Over" by Lenny Kravitz, and music from Lana Del Rey specifically made for the show. 
With such striking popularity, there is always a bit of backlash. Sydney Sweeney, who plays Cassie Howard, has recently spoken out about having to ask for nude scenes to be cut from the current season because she felt they weren't necessary. 
Sweeney has recently received ample praise for her work on "The White Lotus," a satire on wealth and privilege also by HBO, and finally feels seen after all the work she had been doing. 
In an interview with Independent, Sweeney said, "I'm very proud of my work in 'Euphoria.' I thought it was a great performance. But no one talks about it because I got naked." 
Sweeney went on to explain the stigma actors feel when they decide to go nude on screen, and what it is like to reclaim herself and her body. 
"I've never felt like Sam has pushed [nudity] on me or was trying to get a nude scene into an HBO show. When I didn't want to do it, he didn't make me," Sweeney told the magazine. 
The show still has four episodes left to air, and fans are waiting on the edge of their seats to see where the dramatic story takes them next. "Euphoria" airs every Sunday night at 9 p.m. on HBO and can be streamed live on HBO Max. 
Follow Emily on Twitter @emilyhbeatty.
Leave a Comment
About the Writer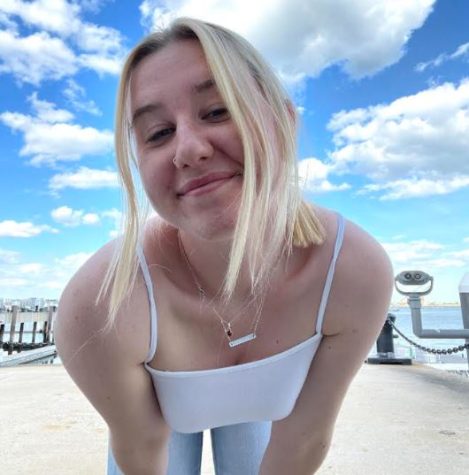 Emily Beatty, Arts & Culture Editor | she/they
Emily is a senior English literature and print/web journalism double-major from Canton, Mass. After joining The Journal amidst a pandemic, Emily can be found writing about all things music and pop culture. When not writing, she can be found working, listening to music (probably Taylor Swift) and with a half empty cup of iced coffee in hand. After graduation, Emily hopes to continue to cover music for local publishers in Boston.