Run game powers Patriots past Bills in weather-driven Monday night matchup
The New England Patriots won their seventh straight game Monday night, defeating the Buffalo Bills by a score of 14-10. The Patriots have now solidified their hold on the number one seed in the AFC, after first grabbing the position following Baltimore's loss to Pittsburgh on Sunday. 
With game-time wind gusts of up to 55 miles an hour and temperatures in the low 30s, both teams were forced to forgo their offensive game plans. Offensive Rookie of the Year frontrunner Mac Jones broke Patriots records, but not in an expected way. He only attempted three passes the entire game, completing two of them for 19 yards. Jones's three pass attempts were the lowest in franchise history, according to ESPN's Stats and Information Research. Those attempts are the lowest by any team in a single game since the 1974 Bills attempted two against the New York Jets in week three of that season.
Jones' longtime teammate Damien Harris was able to capitalize off the weather, running the ball 10 times for 111 yards and a touchdown, including a 64-yard house call where Harris burst through a power run gap and left the Bills secondary in the dust before they knew what happened.
"What a memorable game that will be for me in my career," said David Andrews postgame. "One, it's a win. Two, I don't know if I've ever played in a game where we've thrown the ball three times. And I've been playing football since I was 6 years old, so that's 23 years."
 The Patriots elected to go for two on Harris's touchdown, per the weather, and Brandon Bolden punched in the two-point conversion to put the Patriots up 8-0 early on.
"Hats off to the offense. Really everybody, probably besides Mac," said Patriots linebacker Matthew Judon in his postgame presser. "He didn't really do anything besides hand the ball off."
Bill Belichick's defense was able to hold star quarterback Josh Allen and his offense to 10 points, their second-lowest scoring performance of the season, only following the Bills' abysmal 9-6 loss to Jacksonville on Nov. 7. Allen led his offense into the red zone four times but left with a disappointing 10 points. Weather hurt the Bills in this department, with kicker Tyler Bass missing a 34-yard attempt into the wind in the fourth quarter. The Patriots were able to secure the win the drive after when Miles Bryant deflected Allen's pass on 4th and 18, giving Mac Jones the ball back with under two minutes to go and a four-point lead.
The Patriots have also increased their lead over the Bills in the AFC East, with a comfortable two game advantage. They now hold a half-game lead over the teams vying for second place in the AFC; Kansas City, Baltimore and Tennessee. This win was the latest in the Patriot's perfect road record this season. The Arizona Cardinals are the only other team in the league to still hold the accolade.
The Patriots have a bye week to prepare before facing one of the hottest teams in the AFC,  the Indianapolis Colts, on Dec. 18. They face the Bills again on Dec. 26 at Gillette Stadium. When asked about preparations for that game based on this victory, Belichick had one of his signature answers.
"We can use our whole passing game," he said. "All the pass plays that we have, they haven't seen. We can use all of them next time we play them. That game plan [has] already been made."
Follow JD on Twitter @jdconte617
Leave a Comment
About the Contributors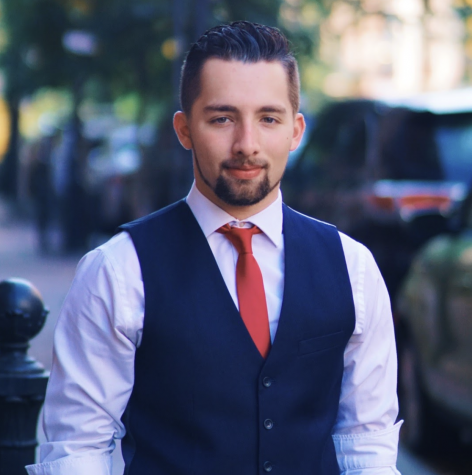 JD Conte, Sports Editor | he/him
JD is a senior from Wallingford, Conn. double majoring in political science and broadcast journalism. Aside from writing for the journal, JD can often be found in Studio 73 working on his broadcast skills. Off-campus JD can be found watching all the Boston and UCONN sports teams. He enjoys spending time with his family and friends in various spots around the city, especially in East Boston and the North End. After graduation JD hopes to work in a newsroom full-time or pursue a career in the sports industry.
Follow JD on Twitter
@jdconte617
Email him at
[email protected]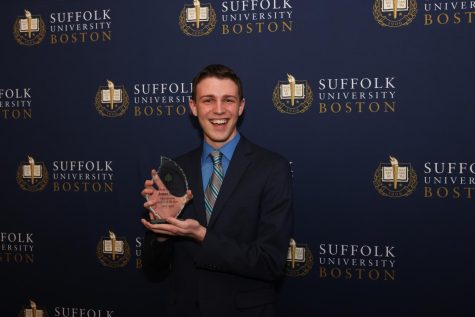 Jamie Taris, Managing Editor | he/him
Jamie is a senior broadcast journalism major and public relations minor from Pelham, New Hampshire. He has a deep passion for sports, especially hockey and football, and hopes to one day be in the sports media field. When he's not obsessing over the latest sports news, you can usually find Jamie hiking or camping in the White Mountains, or spending time with his friends and family.