Spanish cult-classic movie 'Arrebato' receives a 4K restoration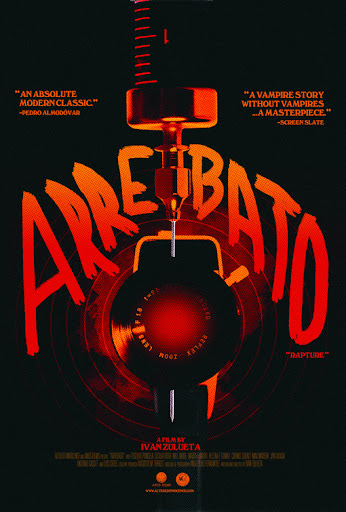 In 1979, Spanish artist and filmmaker, Iván Zulueta, created a hallucinatory, meta-film experience that would become one of Spain's most prominent horror cult classics. 
Now, four decades later, "Arrebato," translated in English to "Rapture," is getting its first major release after being restored in pristine 4K. 
The film was viewed in 35mm at The Brattle Theatre in Harvard Square from Nov. 19 through Nov. 21. The screening was viewed by about a dozen curious cinephiles who excitedly watched the classic as it was being projected on screen. 
"Arrebato" follows a nonlinear narrative that jumps between the present and flashbacks, as well as a substantial section of the film that consists of experimental super 8mm film and voiceover.
The protagonist, José (Eusebio Poncela), is a Spanish filmmaker by day and an addict by night. He often indulges in heroin and is accompanied by partners in various toxic relationships. 
Upon returning home one day, José receives a package from his ex-girlfriend's cousin, Pedro (Will More), which features a film reel, an audiotape and a key.
This prompts a series of flashback sequences in which José remembers his first encounter with Pedro, where he is hypnotized and subjected to Pedro's experimental time-lapse super 8 films while the two take drugs together. 
Returning to the present, a substantial section of the film's 105-minute run time is focused on José's viewing of the materials sent to him. Pedro's film begins with his recent improvements as a filmmaker and descends into a schizophrenic, madness-induced exploration of his "soul-binding," vampire-like relationship with cinema.
Pedro has become addicted to filming himself sleeping for days on end, focused on a single red frame which begins to grow with more experiments. And when he's not filming, he experiences withdrawal symptoms similar to heroin withdrawal. 
The audience descends into these hypnotic experiments with José, until it is finally revealed that José must use the key to see Pedro's final film reel. 
The subgenre of meta-films – films which focus on filmmaking – have been prevalent throughout cinema, but maybe none have been as immersive and maddening as "Arrebato." 
The film masterfully balances well filmed, conventional sequences with extremely experimental and indescribable 8mm collages. 
One criticism of the film is its runtime of nearly two hours, which with extremely experimental sequences can become both confusing and nauseating. However, it is this criticism that the film aimed to achieve.
While the film is correctly labeled as a cult-horror film, it achieves horror through disturbing content and imagery, and less through conventional horror tropes. 
The film is an impressive feat of cult cinema and has been praised by one of Spain's greatest modern directors, Pedro Almodovár. 
It is even more impressive when considering that director Zulueta's lifestyle was similar to the protagonist's, with the director being deep in the grips of heroin addiction at the time of its creation. 
"Arrebato" is a disturbing and worthy meta-film that immerses its audience in experimental filmmaking, hardcore drug use and obsession. Watch the trailer here.
Follow Alec on Twitter @alec_maskell.
Leave a Comment
About the Writer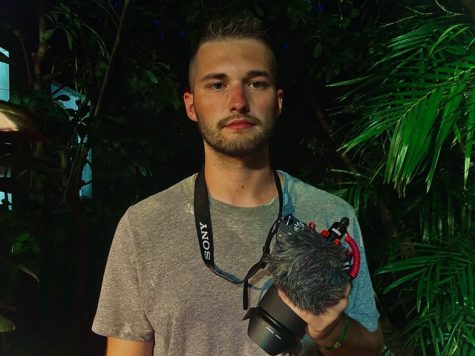 Alec Maskell, Staff Writer | he/him
Alec is a senior media & film major and creative writing minor from Old Lyme, Connecticut. Alec joined The Journal in Fall of 2021, and has focused his writing on film reviews. Alec is intensely passionate about everything relating to film, and he is also a musician, as a guitarist and alto-saxophonist. Alec's career goals are to become a screenwriter/director, and to continue working in the field of journalism.