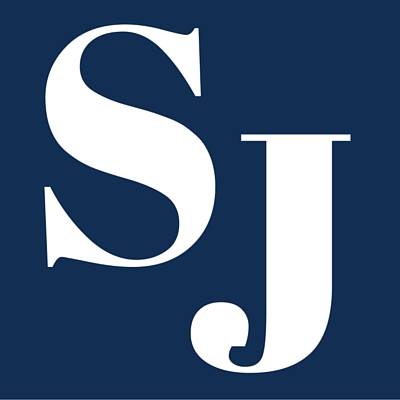 As the fall 2021 semester begins its home stretch and we put the midterm exams behind us, we take a look back on the last few months and reflect.
The Suffolk University community returned to campus this past September eager to go back to life as normal. Be that as it may, so much felt new.
In person classes and club gatherings made their return with everyone masked up and predominantly vaccinated.
We largely said our goodbyes to Zoom classes and breakout rooms, and said hello to our professors on the first day of class.
We were given another opportunity to appreciate the little things we lost last year. Strolls downtown, dining with friends, jam-packed subway cars and fist bumps in the hallway once again became a part of our daily routines.
Many of our students finally got the chance to experience on-campus housing the way it's meant to be. They were able to meet other students and hang out in each other's rooms.
An abundance of students got involved this fall by joining some of the many clubs Suffolk has to offer. Additionally, many others were finally able to formally meet the members of the clubs that they joined last year.
For all these reasons and many more, we are thankful.
A lot has changed over the course of the last year and a half. Sophomores during the spring 2020 semester are now suddenly staring adulthood in the face and gearing up for their senior spring semester.
Although for many it felt as though life stopped as soon as the COVID-19 pandemic escalated, so much changed.
For starters, masks became a part of the outfit of the day, and it looks like things will remain that way for the foreseeable future. We smile, laugh, breath and cry behind a wall of cloth.
The writers and staff of The Suffolk Journal are like any other group on campus. We spent all of last year writing, editing and publishing virtually and missed out on a multitude of opportunities to gain experience during the pandemic.
We returned to campus this fall excited to pick up where we left off and report, edit and produce papers on our Tuesday production nights.
Time apart from one another and The Journal itself provided our staff with some clarity as to why we signed up to write for The Journal in the first place; simply put, because we love it.
This is why we at The Suffolk Journal urge our readers to ask themselves what it is that they love, and pursue it. So many of us were deprived of the precious moments and friendships we create during our college years.
We all need to take a step back and look at things a bit differently. Millions lost their lives throughout the pandemic, be it from the virus itself or for other reasons. We must make up for the lost time.
Continue to make friends and memories during your college years. Be thankful for the friends you already have. Take every pop quiz and present every project like it's the last time you'll ever set foot in one of Suffolk's buildings.
Most importantly, tell your friends and family you love them. Whether you celebrate Thanksgiving or not, there is never a bad time to remind others what they truly mean to you.
Stay thankful and stay safe this Thanksgiving break.