Editorial: Suffolk Athletics must step up to the plate when it comes to diversity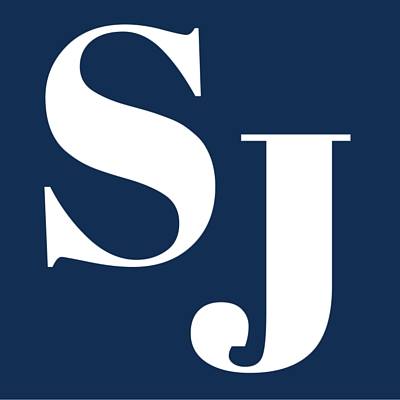 This semester, The Suffolk Journal decided to take a closer look at the diversity among our student athletes, as well as investigate the way some athletes of color have been treated in recent years.
The results were startling, and it is clear that Suffolk Athletics has not been proactive in addressing student concerns around diversity and discrimination.
Despite multiple of our former and current students going on the record to say they felt discriminated against or were concerned by a lack of representation in Athletics, it seems that there was little done.
McConnell told The Journal in last week's article that the department undergoes diversity and inclusion training, and "works diligently to recruit student-athletes from underrepresented minority backgrounds." 
He added that Athletics looks to adjust recruiting strategies and hire more people of color as staff openings become available. He said he will also apply for an NCAA grant next year that provides financial assistance to D3 programs so Athletics can hire more people from historically marginalized communities.
Rather than being heard directly by the department, our athletes of color are instead left with having to share their stories with The Suffolk Journal as a last resort of having their stories heard.
Our staff and writers here at The Journal will continue to report on this issue and hold Athletics accountable. We take diversity and inclusivity, or the lack thereof, very seriously and expect nothing less from our departments on campus. 
Suffolk University must have a more active role in overseeing and implementing diversity and inclusion efforts, as well as discrimination or misconduct complaints. Our student body, athlete or not, needs and deserves to have its voice heard.
"At Suffolk, diversity is more than simple demographic representation," the university writes on its website. "It is paired with and activated by inclusion—creating a welcoming environment where all voices are heard and all are able to make meaningful contributions."
The university, more specifically the athletic department, needs to do a better job of practicing what they preach. The wide demographic at Suffolk must be represented by inclusivity and equality. 
On top of a need for improvement in terms of athlete diversity, it is imperative that Suffolk Athletics does its part in creating and maintaining a strong sense of diversity among its coaching and administrative staff. 
There must be an intentional effort put forth toward recruiting players, coaches and staff from historically marginalized communities. It is urgent that they feel a constant sense of inclusivity at this university.
Now that these issues have been pushed to the forefront, they can no longer be ignored. Suffolk Athletics must engage in the discussions and actions necessary to keep student-athletes of color from facing discrimination, or feeling othered, in the future. 
We all play a role in creating a safe, accepting and diverse community at Suffolk University. If students see their peers being mistreated or discriminated against, they must speak up. The time for change is now.
If you, or anyone you know have a similar story they would like to share, please contact [email protected] 
Leave a Comment