Netflix's 'Britney vs. Spears' brings forth new documents to the infamous legal battle
Netflix's new original documentary, "Britney vs. Spears" came out at a timely, inspiring moment in history. As thousands of people across the country fight for "my body, my choice" (from sexual assaults on college campuses, to terrifying abortion laws) the 2000s pop icon is seen fighting for the simple fact of autonomy over "my body." 
The documentary, released on Sept. 28, features interviews with important people in Spears' life and their thoughts on the conservatorship. Compared to the previous two Hulu documentaries, "Framing Britney Spears" and "Controlling Britney Spears," the Netflix original has more specific information about the pop star's relationships and offered insight into the drama and trauma that occurred behind the curtain. 
The film also brought to light the flaws of California conservatorship laws and forced the audience to wonder how many more people were being abused by a conservator. 
The film explains the legal and psychological side of the case, allowing the audience to understand its implications without being overwhelmed. The laws, limitations and justifications for the conservatorship are explained thoroughly, with information read from newly leaked documents. 
The film is a great place to begin if you are new to Spears' case, or have been following it since the beginning. It goes into depth about new documents and information that became the turning point in Spears' freedom.
For an informational documentary, the film has an incredible emotional pull that captures the viewer. With personal stories, nostalgic footage and direct quotes from Spears herself, the audience is watching with bated breath to discover the outcome of her story.
The film gave even more publicity to the case, and in turn, the case drew viewers to the documentary. The support for Britney skyrocketed. #FreeBritney circled the internet as celebrities and fans, old and new, shared their support for the singer. 
A day after the release of the documentary, Spears won the case and her father Jamie Spears was removed as her conservator. Another court case is scheduled for Nov. 12, to discuss the complete termination of Spears' conservatorship. 
Following the removal of Jamie Spears, the Californian government began to revise its conservatorship laws to protect conservatees in the state and ensure that no one else faces the struggles of Spears' situation. 
After 13 years, Britney Spears is getting her life back, and changing the laws as she goes. Her fight isn't over yet, but she is now one step closer. 
Follow Alida on Twitter @AlidaBenoit
Leave a Comment
About the Writer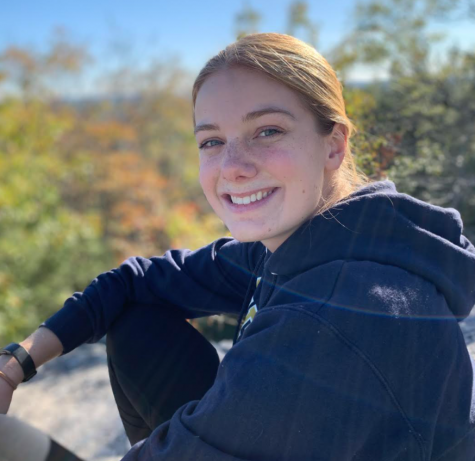 Alida Benoit, Asst. Arts & Culture Editor | she/her
Alida is a sophomore English major with a concentration in creative writing from Brunswick, Maine. Her passions include reading, writing, dancing, listening to new music, and playing with dogs. After graduation, she hopes to work for a publishing company and travel the world.

Follow Alida on Twitter @AlidaBenoit