New networking platform hits senate floor
The Student Government Association (SGA) was introduced to a new platform at its Sept. 30 meeting that could help them make professional connections and build their careers.
Members of the Co-Curricular Transcript and Career Competencies Tracking Committee presented the platform as one where students would track their co-curriculars and professional skills, such as leadership and problem-solving. 
Director of Student Involvement and Leadership, David DeAngelis, said at the meeting that this platform would help students create a resume and articulate their skills to employers. The committee was looking for feedback from members of SGA on how it could make this platform most beneficial to students. 
Class of 2022 Senator Melissa Contover raised the question of whether this platform would be competitive with LinkedIn, as students could share their skills and experience with both university members and non-university members on the same site. 
"Is there a way that we can make a connection between [the platform] and LinkedIn, a direct link to LinkedIn,so we're still utilizing the platform, but also we're able to expose it to other people?" Contover asked.
The committee members responded that they want the information from the platform to be exportable. They also said information posted on this platform would be verified before it can be added.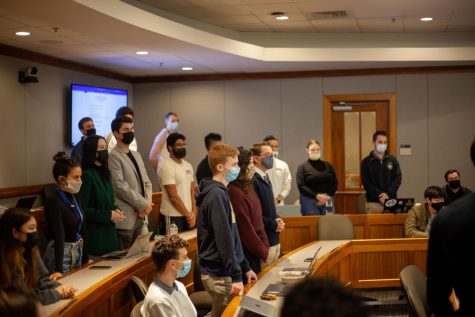 "We're in the thinking process right now," DeAngelis said. "I hope this highly involves students as we determine the 'what,' how it's going to be used and how it will benefit you." 
SGA senators also nominated and voted on their class speakers for the Student Judicial Review Board (SJRB) and Finance Committee. 
During the open forum, Senators Stephen Merrick, Class of 2024, and Ana Luiza Bernardes, Class of 2023, expressed concerns over COVID-19 testing rollout and contradictory emails sent by the university to students regarding COVID-19 testing. Bernardes echoed Stephen's points by raising concerns about the availability of the optional testing program for commuter students.
Merrick and Bernardes requested that the SGA executive board bring back a representative from CHW to discuss these concerns. 
Dean Ann Coyne swore in newly elected and returning senators as well as the Executive Board.
Follow Grace on Twitter @egracedreher.
Leave a Comment
About the Contributors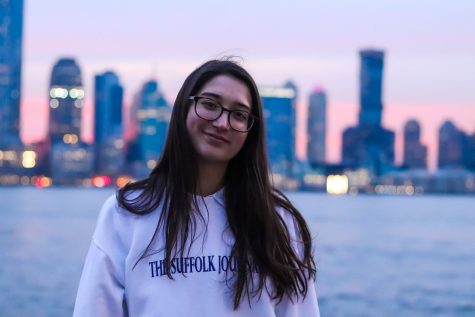 Grace Dreher, Copy Editor | she/her
Grace is a senior journalism major with a Print/Web concentration from Lanoka Harbor, New Jersey. When she isn't writing, you can find her exploring Boston or listening to music. Grace is also very passionate about politics and after college she hopes to work as a journalist and travel.
Follow Grace on Twitter
@egracedreher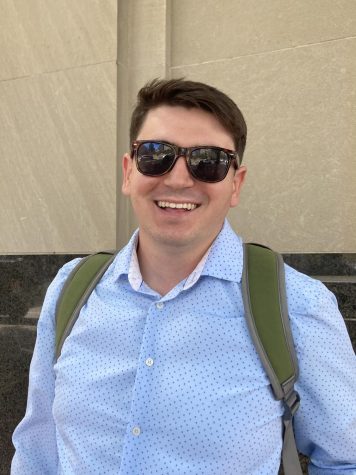 James Bartlett, Multimedia Editor | he/him
James Bartlett is a senior studying print and web journalism. Originally from Lowell, Massachusetts, James has a strong interest in photojournalism and new journalism tools such as podcasting and user-generated content.
James is currently a Web Journalist at WHDH Channel 7 and has previously worked at Boston.com and the Newburpoty Daily News.
Follow James on Twitter
@James_bartlett8
Email him at
[email protected]