This season's best fall foliage spots in Boston
Sept. 22 marked the first day of fall, which means it's finally time for Suffolk University students to find their sweaters and scarves in preparation for the beautiful season ahead. 
Being the vibrant New England city that Boston is, there is no better place to witness the start of autumn. The brownstones and brick houses are decorated, new fall recipes and drinks are added to menus and the leaves on the many trees in Boston change color. Instead of spring and summer's green scenery, the leaves become much more enchanting as they transition to various shades of red, yellow and orange.
The peak time of the foliage is set for later this year due to an unusually warm September, according to meteorologist David Epstein in an article on Boston.com. 
Nicole Keleher, the forest health director for the Department of Conservation and Recreation, also added in the article that for Eastern Massachusetts, late October will be the prime time to see the foliage. Keleher said oak trees specifically will show wonderful colors at this time, something Suffolk students do not want to miss. 
While seeing the foliage is an easy task, as it appears all over Boston, there are a few specific spots in the area that Suffolk students can enjoy over the next few months.
Boston Common and Public Garden
The Boston Common and Public Garden are two of the best and most popular locations to fully immerse yourself in the changing leaves. With the Common and Garden so close to campus, it's very easy to step outside in between classes and appreciate the view.
Taking a walk from any one of the Tremont Street entrances to the Common all the way through the Public Garden is the perfect trail to take pictures, have a picnic and appreciate the gorgeous trees.
Beacon Hill
Another stunning spot and close location to campus to see the foliage is Beacon Hill. Known for its lavish Halloween decor and holiday spirit, Beacon Hill makes for an ideal photo op with friends or just simply for a walk by yourself on a clear, fall day. 
The leaves transition from green into colorful hues that catch everyone's eye as they move through the streets. Visiting Beacon Hill is a must-do during autumn and will certainly be a prominent spot this year.
Fenway
Although the Fenway area may be less known as a scenic spot for fall, it is actually home to several parks and commons that are sure to show off plenty of the foliage. Places such as Ramler Park on Peterborough Street, or the Fenway Victory Gardens on Boylston Street, are some examples that provide alluring scenes.
Taking the time to head out to one of these spaces away from campus is worth it and makes for a lovely fall afternoon in Boston. Suffolk students are constantly surrounded by skyscrapers and concrete, so getting out and being with nature can be refreshing and therapeutic. 
Follow Roxanne on Twitter @roxsnowden. 
Leave a Comment
About the Writer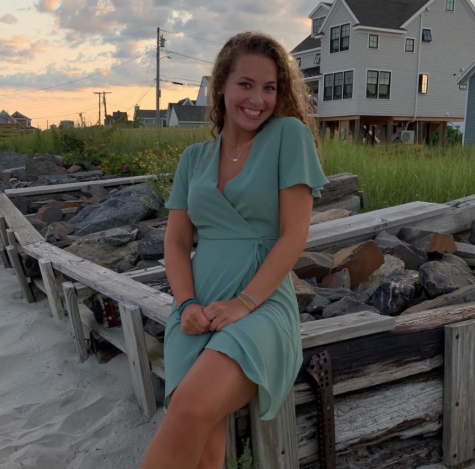 Roxanne Snowden, Staff Writer | she/her
Roxanne is a senior from Litchfield, Connecticut and is a broadcast journalism major. She enjoys spending time with family and friends, going to concerts, trying new restaurants and singing. Different from her small hometown, Roxanne loves being in the city, and one day hopes to work for ESPN and report on the sidelines of an NFL Super Bowl.

Follow Roxanne on Twitter @roxsnowden