Anti-Asian hate, sexual assault discussed at SGA
Representatives from Suffolk's Office of Title IX and Asian American Association (AAA) spoke to senators at last week's Student Government Association (SGA) meeting.
Shelia Calkins, the director of the Office of Title IX, spoke about Sexual Assault Awareness month. Calkins said the office is focusing this month on how to keep online spaces safe through things like digital consent and speaking up when students see harmful content.
Anna Nguyen, president of Suffolk's Asian American Association, spoke to SGA members in regards to the rise in Asian American and Pacific Islander (AAPI) hate crimes in the last year. 
"I absolutely love the support we have been getting, AAA especially… it's greatly appreciated; solidarity is amazing," Nguyen said. "That being said, I want to speak for myself… it can be overwhelming. Having everyone come up to you going 'I'm sorry.' It's hard for the community to be like 'It's okay,' because it's not okay."
Nguyen continued to speak on how taxing this has been on AAPI community members' mental health, and shared some resources for those who are looking for what to do next. Some of those resources include free bystander intervention virtual training provided by Hollaback!, Stop AAPI Hate and the AAPI Covid-19 Project.
Follow Hailey on Twitter!@haiIeycampbell!
About the Writer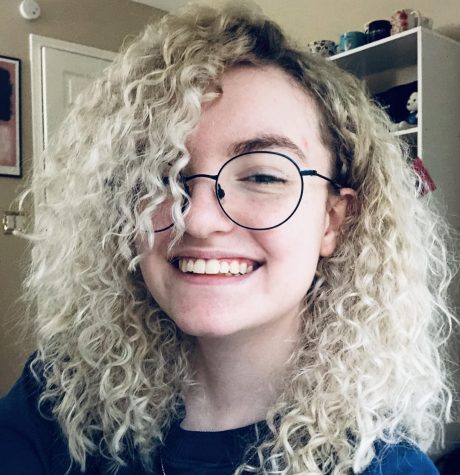 Hailey Campbell, Staff Writer | she/they
Hailey is a sophomore from Houston, Texas, and is a political science major. She enjoys spending her free time collecting coffee mugs, catching flights and wandering museums. She has moved around the country a ton and will happily talk your ear off about it. After graduation, she wants to be a lawyer in a big city.
Follow Hailey on Twitter
@haiIeycampbell