Eddie Murphy is back as Prince Akeem in 'Coming 2 America'
Eddie Murphy and Arsenio Hall are back to their comedic roots in "Coming 2 America," the long awaited sequel to the 1988 comedy "Coming to America."
Murphy and Hall sure don't miss a beat as they reprise their roles as Prince Akeem and Semmi. It's a must see comedy for the new generation from "Bill and Ted Face the Music" to now this good piece of comedy 
The film takes place 30 years later, when Akeem is king of Zamunda and is having a tough time trying to live up to his father's legacy. He has his trusty aid and friend, Semmi, that is also trying to help him deal with social media. He also spends his time dealing with his daughters and a very brash general, who is willing to marry off his son. 
But if that didn't cause Akeem more trouble, he also finds out that he has a long lost son named Lavelle Junson, played by Jemaine Fowler. He's the son he never knew he had. Not only that, but he also had to deal with General Izzi, played by Wesley Snipes, a ruthless rival who wants to have a war with Akeem and have one of Akeem's daughters marry his son, Idi Izzi, played by Rotimi.
It's difficult to describe the original, but the sequel is wholesomely funny. From culture clashes to the difference of how fatherhood could change a person, it's a very good tribute to the original but continues on where the first film left off. This film is funny in the context of fatherhood, family values and social class. But that is blended in with the topics of secrecy, confusion and laughter. 
The original cast has returned for this film, along with some new faces and some favorite returning characters, From John Amos reprising his role as Cleo McDowell, James Earl Jones who reprised his role as King Jaffe Joffer, to Bella Murphy and Fowler. Tracy Morgan and Leslie Jones were at their A-game playing as Lavelle's mother Mary and Morgan played a wonderful Uncle Rem.
The film is sharp and it's something new and refreshing in this era. While some people who watched this movie might not have found it funny or too tedious to understand, the film is different during this time period, and it shows the discussion of trying to fit in with the upper class and how important it is to be yourself.
From trying to follow traditional values to a new way of thinking, it's hilarious but also very kind hearted with the message of no matter how different families are, love and understanding are the key. The film was hilarious to the very end and also features the fictional band, Sexual Chocolate. 
This film can be streamed on Amazon Video.
Leave a Comment
About the Contributor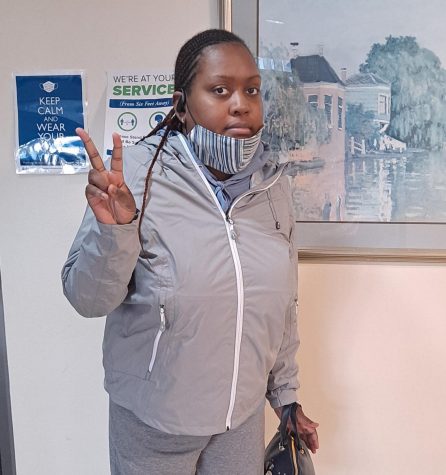 Imani Hill, Graduate Contributor | she/her
Imani Hill is a blogger, YouTuber, Instagramer and a wannabe comedian. She is very passionate about theater, films and TV shows. Imani is in Suffolk's master program with a major in global public policy (dual degree). She loves to travel and try new things, and she is living her life one day at a time.
Follow her on Twitter
@Joyqueen
.