The Interior Design Collective offers creative opportunities for graduate students
The Interior Design Collective (IDC) offers an opportunity for Suffolk University graduate students to express their professional creativity within a studio culture and network with industry professionals. 
As a club within Suffolk's Master's in Interior Architecture program (MAIA), IDC exists to build a community of student designers through organizing events, participating in competitions and contributing to culture on campus. 
"Our goal is to learn from each other by sharing ideas, skills and collaborating in any capacity to form an enriching student collective," said Christina Tan, president of IDC.
In the past, the collective has participated in an annual fashion show hosted by The International Interior Design Association of New England for universities and firms. During these shows, architectural materials are used to create catwalk styles. In the fall of 2019, IDC chose Neverland as its theme.
"We had to create our own concept, source materials and make our outfits using wallpaper, lampshades, LED lights and elevator metals," said Tan. "One of our members brought in his sewing machine and we worked tirelessly for two months putting together two amazing looks. The experience was amazing."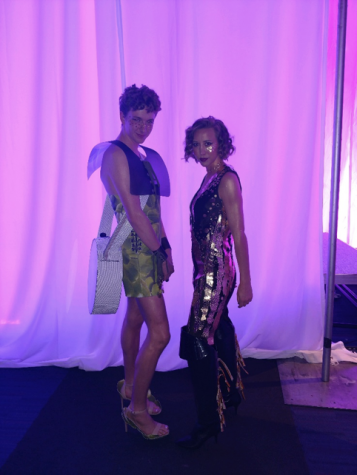 However, due to COVID-19 restrictions, such events have not been able to be held. Instead, collective members have been meeting weekly via Zoom to connect and coordinate upcoming projects.
After graduating from Pace University in 2009 with a bachelor's degree in communications and fine arts and pursuing fashion jewelry design and flipping houses, Tan found her calling for design.
"Potential members should expect an enthusiastic crowd," said Tan. "We want to create a sense of community and culture in the art and design department and try our best to make a great experience."
Christopher Leshinger is the vice president of IDC. The Long Island native received a bachelor's degree in architectural technology from the New York Institute of Technology in 2018 before attending Suffolk to pursue his passion. 
"It is always nice to have people to reach out to who are in the same boat as you," said Leshinger. "Whether that be help with projects, questions about class or just someone to vent to, it is great to feel supported by people who understand." 
IDC's secretary and treasurer, Helena Kinane, received her bachelor's degree in history and photography from the University of Hartford in 2013. After helping her mother with designing their home, she decided to join MAIA. 
"I have greatly enjoyed my time in the program and I would advise anyone who is an [undergraduate student] to consider continuing your education and getting a master's degree," said Kinane. 
IDC is actively looking for new members and to fill its officer positions for the fall of 2021. Graduate students within MAIA are encouraged to join.
Follow IDC on Instagram @idcsuffolk.
About the Contributor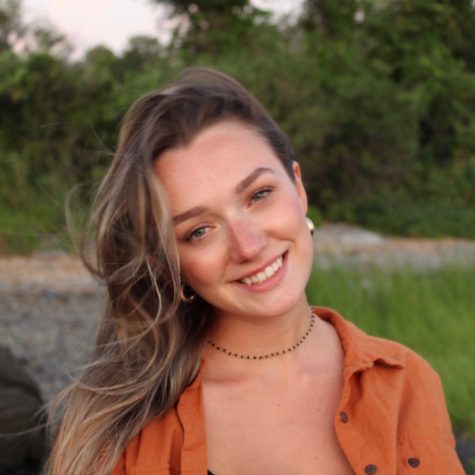 Julia Ahaesy, Opinion Editor, Social Media Manager | she/her
Julia is a junior at Suffolk University. Aside from her passion for journalism and writing, she enjoys theatre, fashion, music, and exploring Boston. She is native to Fall River, Massachusetts and studies public relations with a double minor in English and theatre.
Follow Julia on Twitter
@juliaahaesy
Email her at
[email protected]