New law guarantees better Title IX protections on campuses
The Every Voice Bill was signed into law last month, ensuring that universities take comprehensive measures to fight sexual violence on college campuses and provide support to survivors.
This new legislation will provide access to free medical and legal support services, a limited amnesty provision for anyone who reports a sexual assault, universal annual prevention and response training for employees and students, along with many other protections.
Students will be protected under anti-retaliation policies pertaining to breaking the university code of conduct at the time of an assault. Confidential advising services will be required and data on sexual violence will be gathered anonymously and published publicly.
Now the question must be asked: how will these new measures affect Suffolk University students?
The answer is actually simpler than one might think.
"The university has had a robust Title IX policy in place for a while and our policy has always included many of the requirements, resources and supportive measures," said Sheila Calkins, director of Suffolk's Title IX office.
She added that Suffolk already provides what the bill requires in terms of supporting students in the aftermath of a sexual assault.
"This bill… will help students by bringing the discussion of sexual assault to the forefront and the awareness of all of the resources, support measures, etc., so that students are familiar with their rights and the help that is available," Calkins.
The bill, written by students and survivors across Massachusetts, was initially created and filed by student advocates in 2015. Since then, it has undergone a series of back and forth on Beacon Hill until recently when Governor Charlie Baker signed it into law on Jan. 8.
"Over the past six years survivors, students, and advocates tirelessly fought on behalf of our rights; survivors' rights," said Nora Gallo, co-national director for the Every Voice Coalition, in a statement from the Every Voice Coalition. "After decades of zero protections under Massachusetts law, our student survivors will have access to the support, resources, and guidance needed to thrive in higher education.
New Hampshire was the first state to pass the Every Voice Bill in June, and it has also been filed in Connecticut, Hawaii and Illinois.
Calkins said that Title IX at Suffolk is available to students, even if they have experienced sexual violence prior to their time at the university.
"I always want students to know that coming to the Title Office for help does not mean they have to move forward with a complaint with the police or the university," she said. "First and foremost we want the student to receive help and know what their options are without feeling pressured."
Leave a Comment
About the Contributor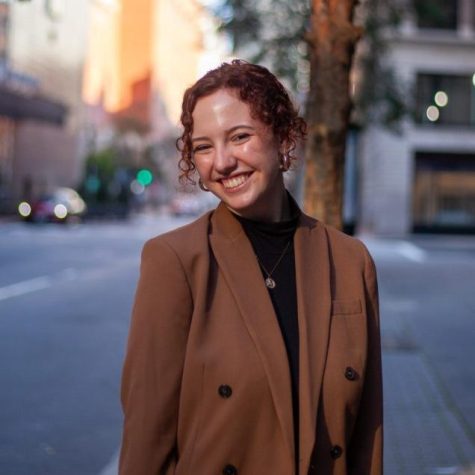 Shealagh Sullivan, Editor-in-Chief | she/her
Shealagh is a junior double majoring in journalism and international relations from Ashby, Mass. In her spare time, she enjoys reading, finding a new favorite coffee spot and exploring Boston. She is a huge art lover and wants nothing more than to see the Van Gogh Museum in Amsterdam. After graduation, Shealagh hopes to be a political journalist in Washington D.C.
Follow Shea on Twitter @ShealaghS.